The top 10 blog posts of the year
The top 10 blog posts of the year. The posts that have captured imaginations, prompted comments and even occasionally caused anger.
This list is based on the posts that have been read the most. By subscribers, regular readers or the casual pop-by-er.
You may see some on this list that you haven't seen before. I'd love to know what you found most interesting or useful this year.
---
The top 10 blog posts of the year
Coming in at number 10, is the gift guide for upcyclers. Gift guides are so helpful, especially if you know that someone is interested in a specific thing.
This probably came in at number 10 because it was one of the most recent posts this year.
But I only saw one other dedicated gift guide for upcyclers and that was about tools to buy. We'll see how many pop up next year, as it proved so popular.
I hope you or someone you love benefitted from these ideas or it will help you with upcoming birthdays.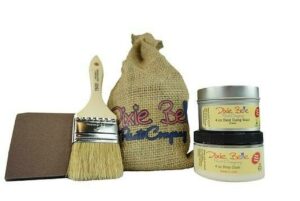 Upcycling exploded in 2020 as a lot of people found they had more time on their hands and thought about what they wanted to change in their homes.
That gave them the motivation and time to start upcycling, so what was next? The products to start!
Many people ask what products they should buy to start upcycling. There's no magical product that does everything. But there are 5 products which will give you the best possible results.
I'm glad that so many people found enjoyment from upcycling. Both from the satisfaction of a project well done and the financial and social reminders of reusing and recycling.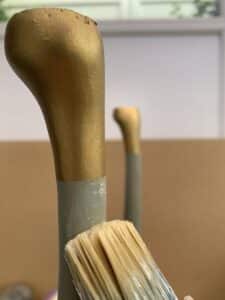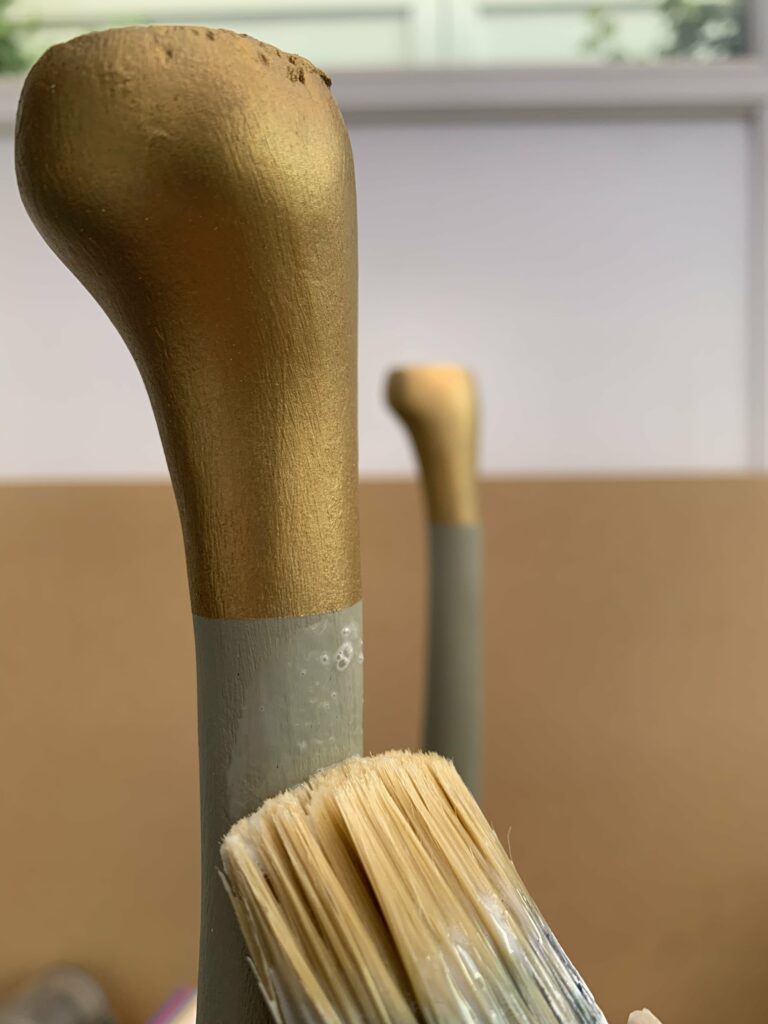 This chest of drawers featured in my 2021 in numbers post as the most expensive sold item of the year.
It's also probably my favourite.
I think you can tell when someone is genuinely enthusiastic about a piece and that's probably why this post did so well.
There's much to be said for starting with a quality piece and this one was only £15. Worth every penny.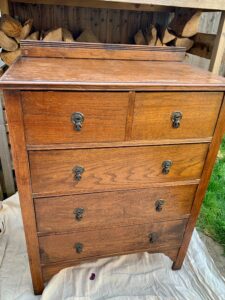 Whether you want free furniture for your house or upcycling projects, knowing where to find it is key.
Sometimes you luck into finding it on the side of the road, or you can be more strategic about it.
This post worked well because I also explained the settings you can use to get alerts on free things in your area.
Pretty helpful if you want to be the first to know about the good stuff!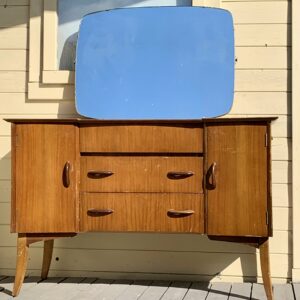 Distressed furniture has been popular for years. Arguably the shabby chic/country-style is on its way out. But there will always be a place for it.
However, distressing furniture is messy and who doesn't want an easier and mess-free way to achieve it?
Clearly, lots of people wanted to find out how to distress, with minimal mess.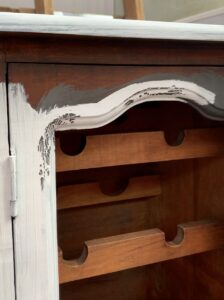 It's no surprise that this post made the top 10, as IKEA hacks, hauls and DIYs are all over the internet.
I made this mirror from scratch and it's quite the statement piece. It has industrial vibes, floral elements and is taller than me!
It's something anyone could do though so if you like the idea, you could recreate it to match your style.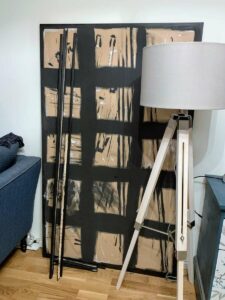 It's not always the best idea to take on an already-painted project as it usually means more work in the end.
But if you want to have a go at a project, something you already own or a free piece is a good place to start.
I think that's why this post hit this list… it's great for new upcyclers!
This is one of my simplest pieces. I painted it blue with a dark stain and it ended up looking sophisticated.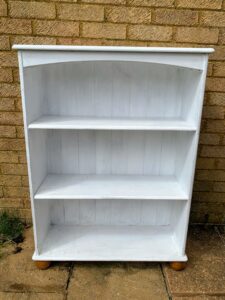 Creating a layered stencil takes a bit of patience but looks amazing once it's done.
I've had three identical commissions based on the original table so it's safe to say that it has been worth it.
It can be a risk doing something a bit quirky but it keeps it interesting too. And it seems that other people wanted to see how to do something a bit more difficult too.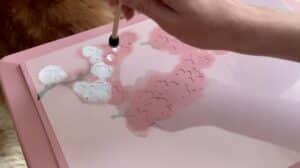 Want to know 23 great DIY tools? Get the list!
I took on this project mostly because I had a lovely bumblebee fabric that I'd been waiting to use on something.
This piece has the honour of being the first-ever thing I sold in my booth at Homemade at the Barn.
I even recreated it because it sold so quickly and that piece sold too (and then another…).
So, it's obviously a winner!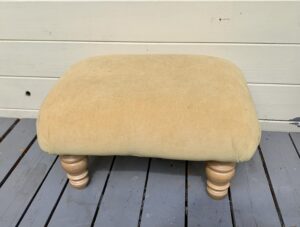 No surprises here as this bookshelf featured as my top blog post in my 2021 in numbers post.
I got to tear the backing off of this bookshelf which was a very satisfying first step in its makeover.
I used sage green paint, dark stain and wallpaper decoupage, and it turned out beautifully.
It just goes to show what you can do with a little bit of time.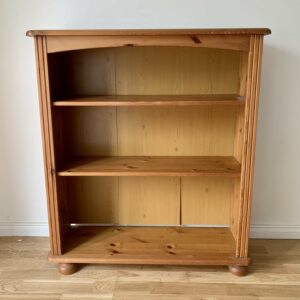 Are these the top 10 blog posts you would have expected? Had you seen them all?
I'm looking forward to seeing what makes the list in 2022.
Pin it for later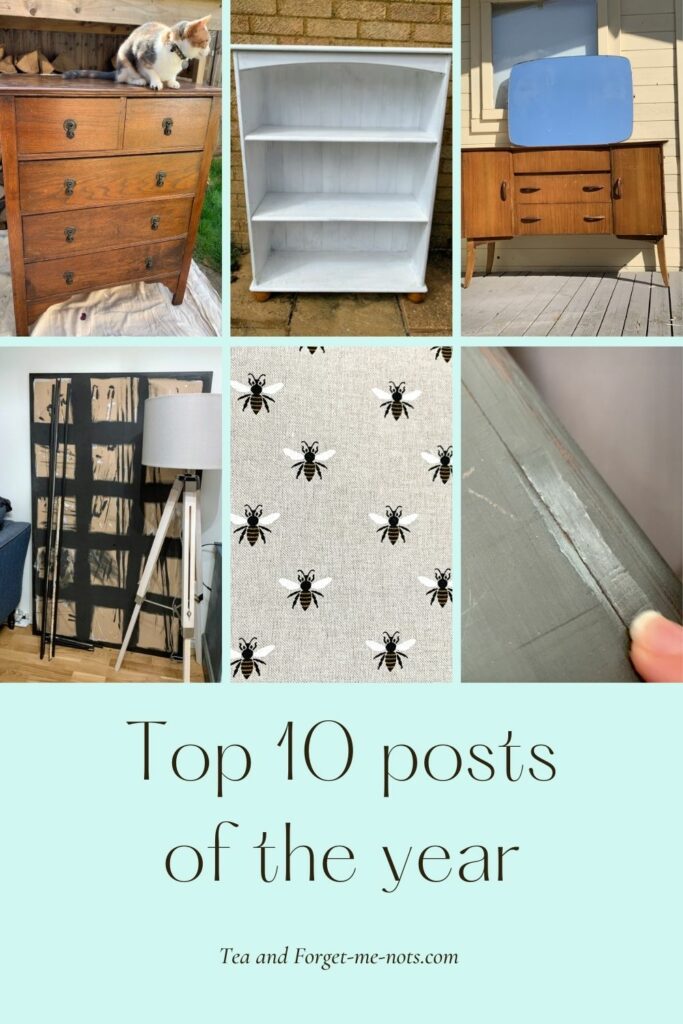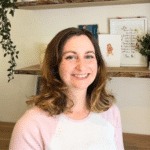 Rachel started painting furniture in 2018. She created this site to share her favourite transformations and the many tips she has learned along the way.