The 5 products you need to start upcycling
Want to know what to buy to start upcycling? Here are the 5 products you need to start upcycling furniture and recommendations for each.
I see people say all the time "I'd love to start upcycling. Tell me everything I should buy."
But telling someone what to buy doesn't work.
We don't all have the same access to products and everyone has different a budget. One person's must-have paint might not be in budget, or even necessary, for someone who just wants to have a go at painting something.
You shouldn't start upcycling by painting the family heirloom and you also don't need a £500 sander.
This post may include affiliate links so you can easily find the products I love and use myself. If you purchase these products, I may earn a small commission at no extra cost to you.
Must-have categories
I have recommended specific products based on the years of testing I've done. But that's not what this post is about.
What you should remember is the category of product. Those are what you need to start upcycling furniture.
They are also listed in the order that you should use them. So between the products and the steps, you're ready to go!
This post may include affiliate links so you can easily find the products I love and use myself. If you purchase these products, I may earn a small commission at no extra cost to you.
The 5 products you need to start upcycling
Cleaner
Even if it's your own furniture and you know where it has been, it's important to give it a thorough clean before refinishing.
It's the boring step in the upcycling process but without it, you won't get a good result.
Pieces you've bought could have been in a shed for years or had years of furniture polish built up on it.
By cleaning first, it takes away the oil and grime rather than pushing it further into the wood when sanding.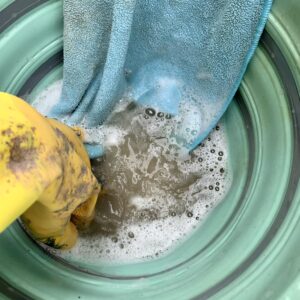 Most importantly, if you don't clean and paint on top of dust, that paint is just going to fall off again once it's dry.
Recommendation
I use Sugar Soap and White Lightning. Both of which you dilute in warm water and then rinse with clean water afterwards.
Sandpaper
Whether you use sandpaper or have an electric sander, this is the second key step in the upcycling process. And, realistically, another boring one. Don't worry, it does get fun soon.
Sanding is important because it roughs up the surface and creates texture for the paint to stick to.
This is particularly important if you have a poorly painted or shiny surface to start with such as laminate.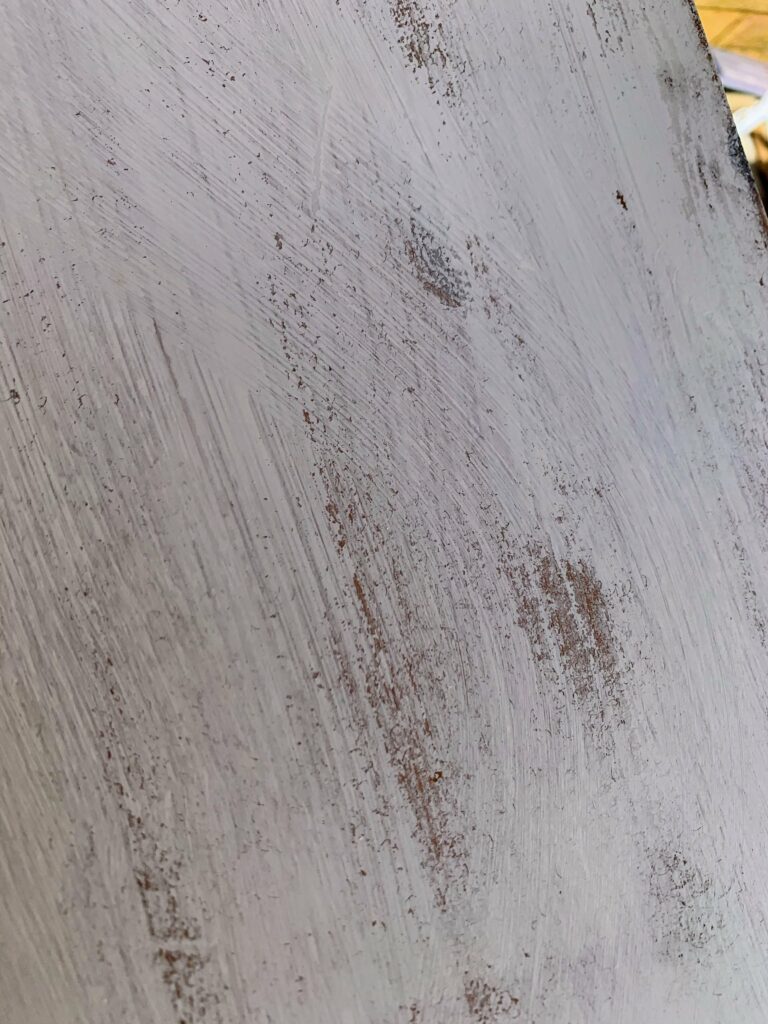 Sandpaper comes in different grits. By sanding with a coarse grit sandpaper (80-120 grit), you cut through the existing finish quickly. But you then need to continue to sand with higher grit papers until you reach a smooth finish (180 grit or higher).
These preparation steps are what is going to keep your upcycled project looking great for years to come, not just for now.
Recommendation
Mirka, my preferred sandpaper has a foam backing so it's nice to hold and flexible. However, it's not a cheap option. Almost any sandpaper will do the job as long as you work through the grits in order.
Paintbrush or roller
On to the tools!
It's about 50/50 as to whether people agree that more expensive paintbrushes and rollers are worth the investment. I know quite a few people who buy cheap tools and throw them away rather than washing them.
To me, that's wasteful.
However, there's no point buying a decent paintbrush and not cleaning it properly so that you have to throw it away anyway. If you make the investment to get a good brush, you also need to look after it.
I think there's a big difference between cheap and average-priced brushes. Nice quality ones don't leave bristles in the paint, wash well and don't stiffen up.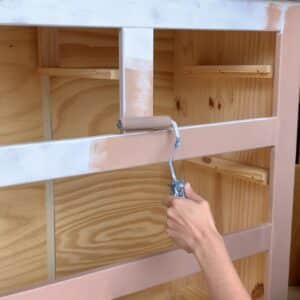 Recommendations
My preferred paintbrushes are from Dixie Belle and my favourite rollers are by Staalmeester. Both are soft, wash well and most importantly are still going strong after many uses.
And you don't need to wash your brushes after every use to keep them nice. Take a look at my tips to keep them fresh for weeks.
Paint
Favourite paint is one of the more hotly debated topics. Some brands are lovely to use and have brilliant coverage. I have also given away paint for free that was not worth the time.
There are a few different types of paint such as chalk paint, acrylic paint and latex paint. My jargon-busting post goes into the differences a little more.
Personally, I think the biggest decision is whether you want to use water-based or chemical-based paint. Water-based means you can clean your brushes with soap and water. Chemical-based requires cleaning with methylated spirits which shouldn't go down the drain.
I recommend trying a paint that is easily accessible to you first, whether that be Valspar or a niche brand that delivers to you.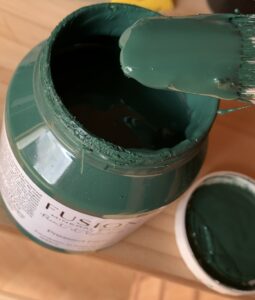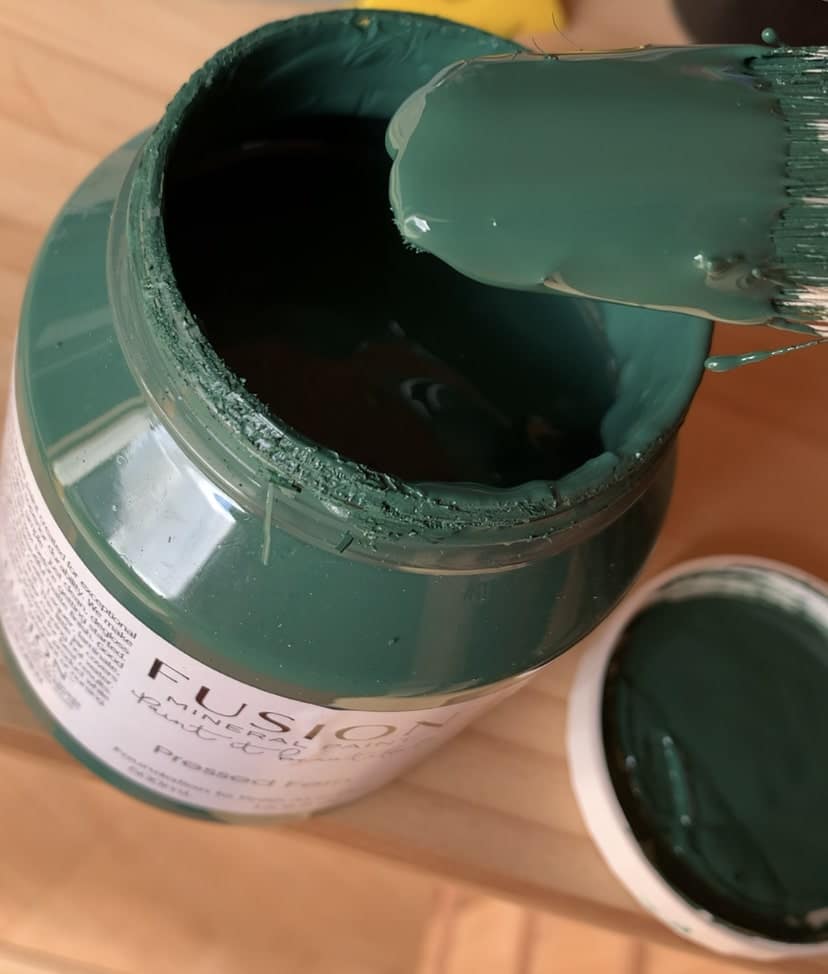 Recommendation
My preferences are Dixie Belle's Silk range and Fusion Mineral Paint which you'll see used often on this blog. They both have a beautiful finish and clean up easily.
But there are lots of good options so I would try whatever is convenient first.
Want to know 23 great DIY tools? Get the list!
Sealer
A lot of paint companies say that their products don't require a sealer. That might be true but I tend to err on the side of caution and seal them anyway. After hours of work, why risk ruining something you've just finished?
I use a sealer to give me added confidence in the finish lasting as long as possible. This is even more important for an area which gets a lot of use such as a tabletop.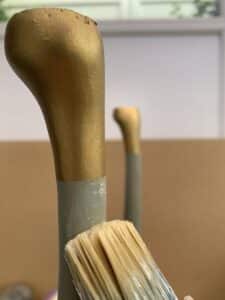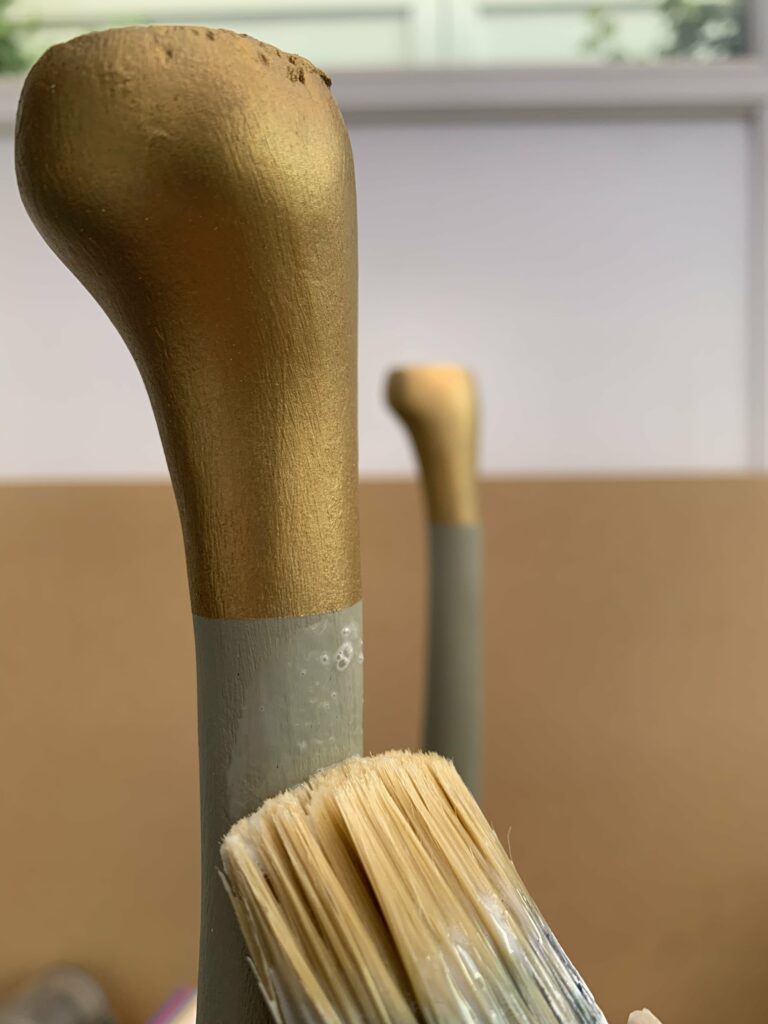 Recommendation
I like using Polyvine's Wax Finish Varnish for a clear topcoat and Fusion's Stain and Finishing Oil for colour.
---
Honourable mention
Primer
Why only an honourable mention and not a must-have? Because even though it's often a good idea to use primer, it's not essential for every project.
Primer is best for furniture that is likely to have bleed-through. That means that a stain from knots in the wood is likely to show through after painting. This is most likely to happen on dark wood pieces such as mahogany.
Another reason to use primer is on raw wood. If you're DIYing something from scratch or painting on top of raw wood, the paint is more likely to soak into the wood as it fills in gaps.
A primer is ideal to create a barrier so that you use less paint overall.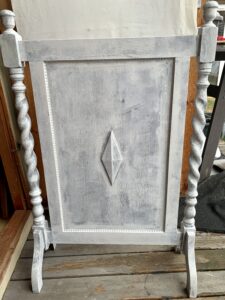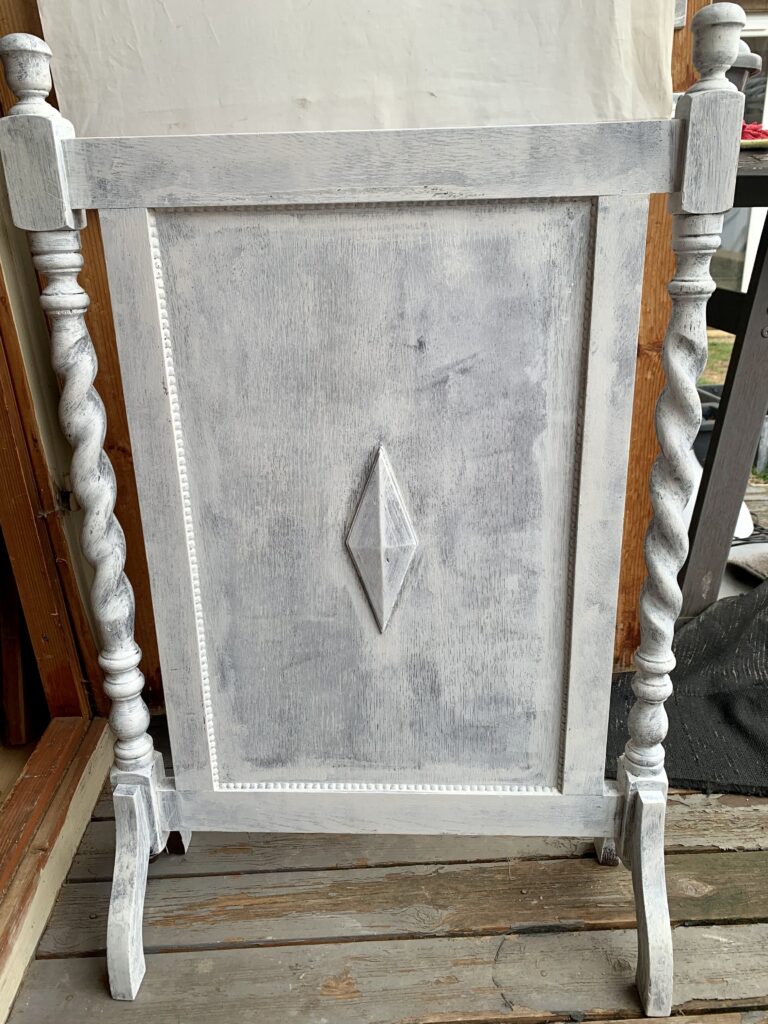 Recommendation
BIN Zinsser is my favourite shellac-based primer. This is great for blocking bleed-through but does require washing with methylated spirits (denatured alcohol).
BOSS primer is water-based primer and is also excellent. It's cleaned with water.
---
Want more?
If you've got all of the above and are looking for more recommendations, here's a list of my favourites. This includes everything from door handles to stencil products and photography lights.
I own all of these items and have chosen them based on years of testing. I only share the items that I use myself and recommend to friends.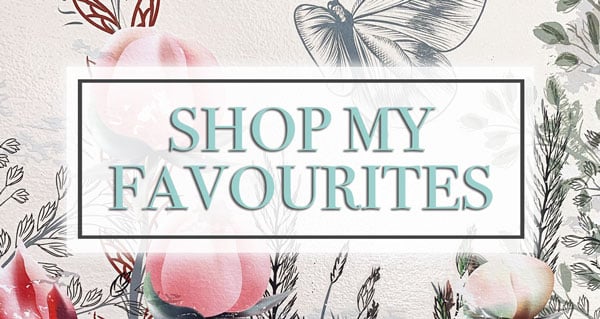 Are there any products to start upcycling that you think I missed? Please let me know in the comments.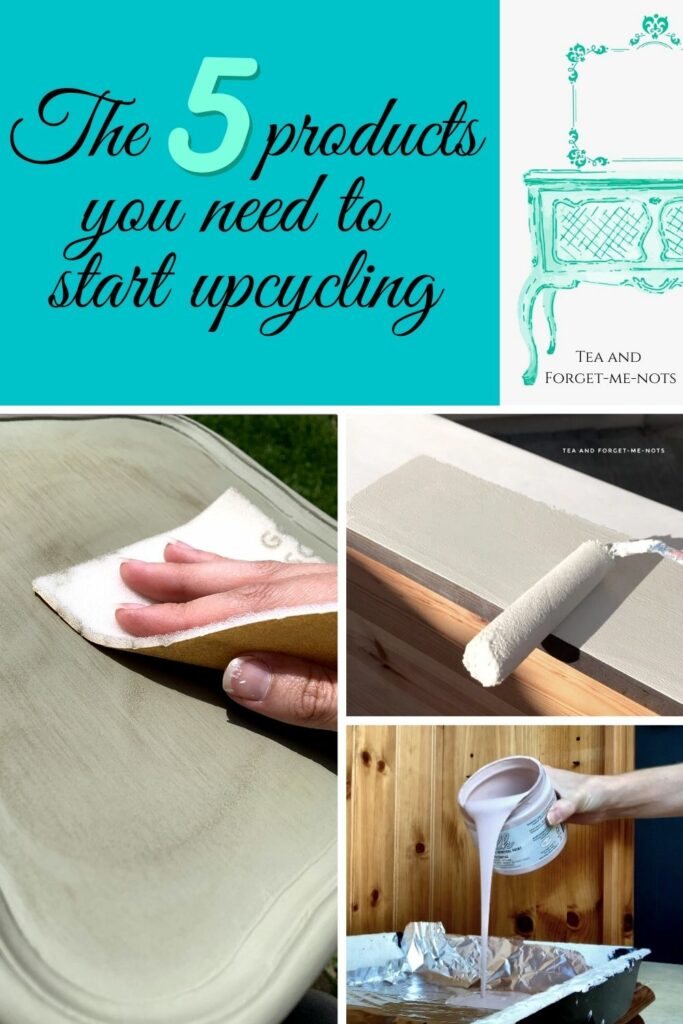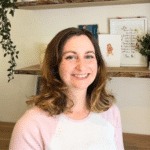 Hi there! I'm Rachel Bowyer, a passionate DIY enthusiast with a knack for transforming the old into something beautifully new. With a deep love for furniture painting, refinishing, and the art of crafting. I've been documenting my DIY projects and restoration journey since 2018. I specialise in techniques like decoupage, stencilling, and decor transfers. Join me as we explore the world of creativity and home improvement, one project at a time.