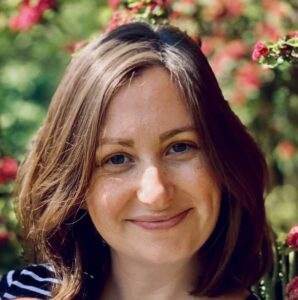 Hi, I'm Rachel.
I created Tea and Forget-me-nots in 2018 after receiving compliments from my friends about the furniture I upcycled.
I've been restoring furniture and creating home decor full time since my son was born in 2020.
I have a booth at Homemade at The Barn, in Royston, Cambridgeshire (England). I'm also on Etsy and work on local commission pieces.
I started this site to help others learn and share the creations I'm most proud of.
My style is mostly distressed, rustic and floral. Although you can often find me with teal or some metallic wax nearby.
I'm always happy to discuss upcycling with fellow creators. So, please pop me a message if you would like to work together.
Rachel