21 Pretty Ways to Use Rub On Transfers for Furniture Decor
Looking for inspiration for pretty ways to use rub-on transfers?
Here are 21 unique ways to use rub on transfers, also known as furniture transfers.
Some of these ideas use pieces from the same transfer. There are so many ways you can use the same rub on transfers for furniture and make it look different.
Want to use part of a furniture transfer on a small decor item? Or the entire transfer on a large piece of furniture?
Here are ideas for it all!
Author Notes
Are you new to furniture decals and want to know how to apply them? Here are the 3 steps to success!
This post includes affiliate links so you can easily find the products I use myself and recommend to friends. If you purchase these products, I may earn a small commission at no extra cost to you.
---
21 Ideas for Rub On Transfers for Furniture
This transfer design is the first on this list by Hokus Pokus.
The ridges between the drawers are an extra challenge when applying a transfer. So the naturally distressed appearance of this transfer is a perfect match.
Paired with light paint, the muted pinks stand out well. An instant beauty.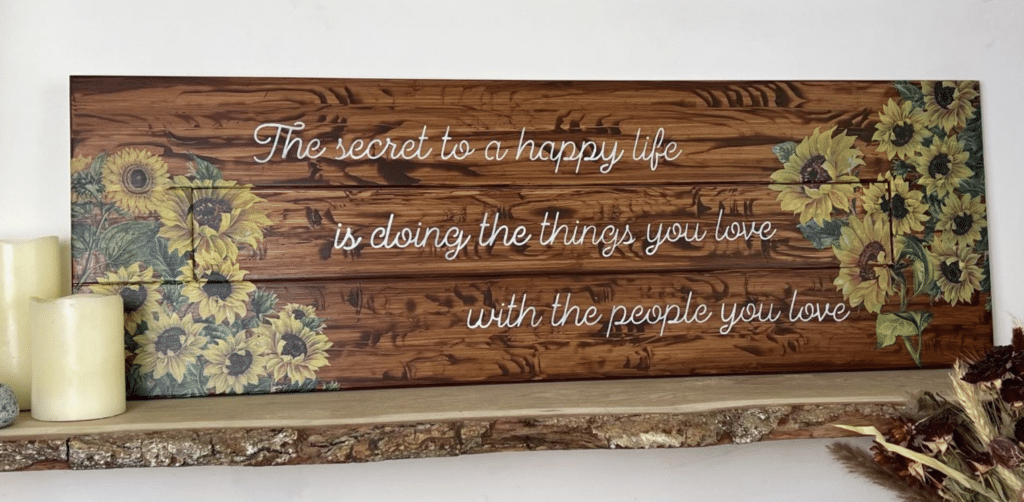 Transfers are not just for traditional furniture. This kitchen door was repurposed into a heartfelt sign with a special message.
This sunflower transfer comes as a collection of sunflowers in different styles. I used two pieces of the same design to bookend the message.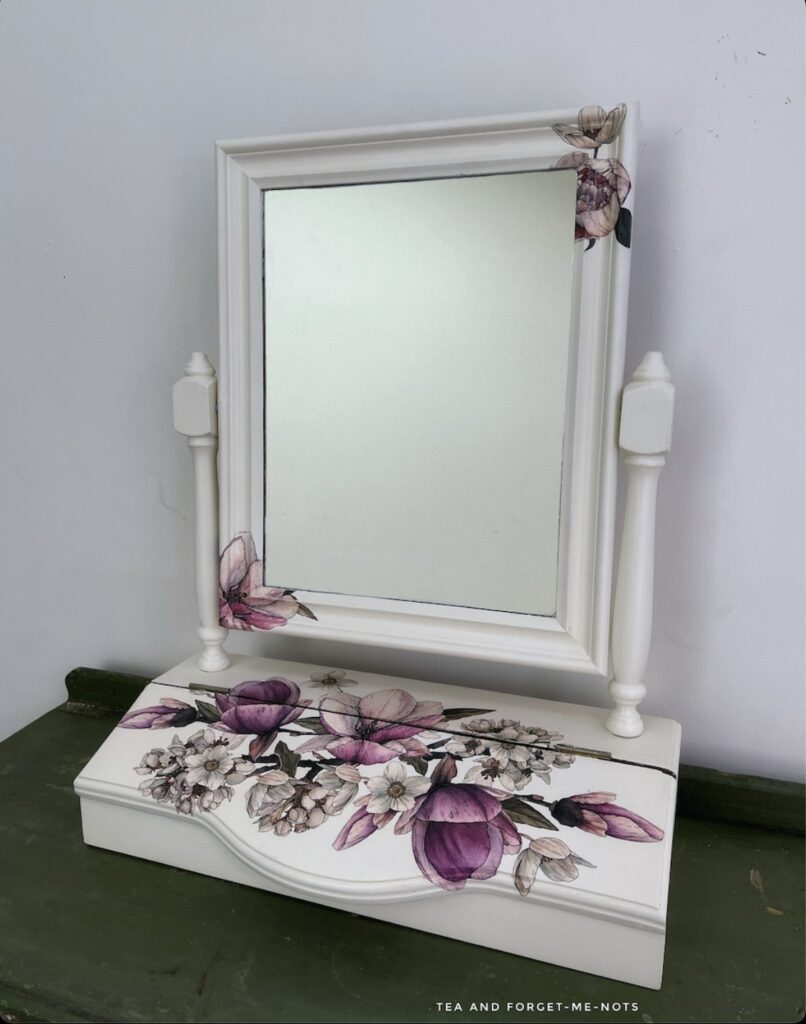 Probably originally a shaving mirror, this plain mirror with storage lacked character.
Adding the Bud and Branches transfer created a pretty, elegant version. The transfer pieces both cover the lift-top drawer and peek over the frame.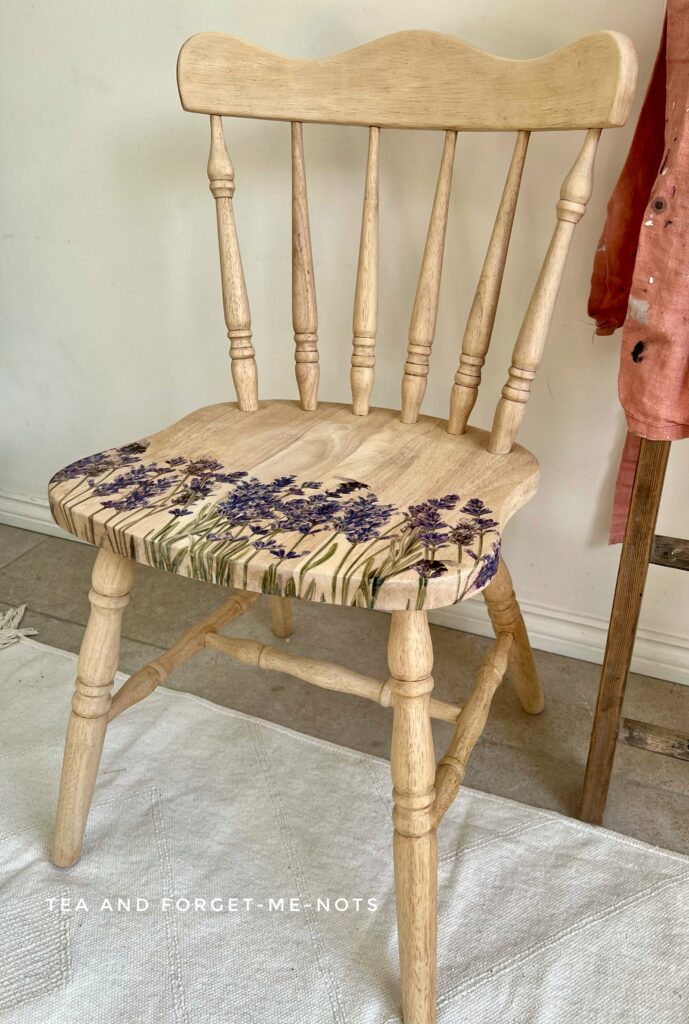 A labour of love.
This raw wood chair took many hours of sanding before even getting to apply the transfer. I used the entire image of the lavender which was split across three pieces of plastic sheet.
It still has pride of place in my home.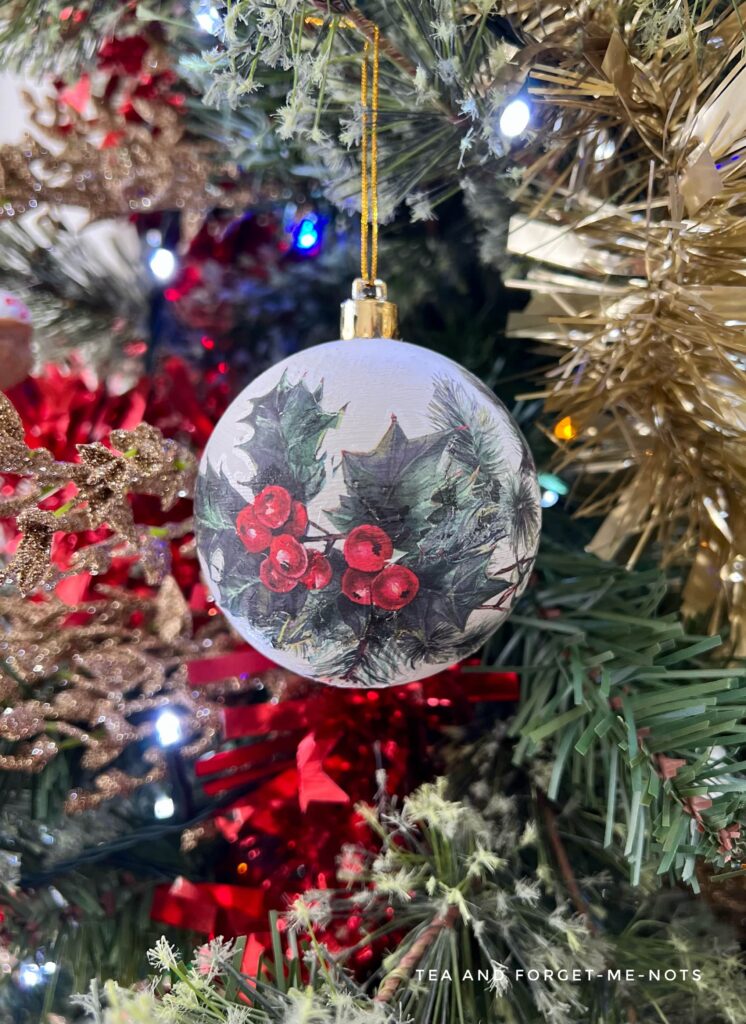 Round objects can be tricky to apply a flat transfer to. You need precise cuts to let it smoothly fit around the ball shape.
But it's achievable.
And you can create your own original Christmas baubles. As they're small you can use many pieces of a larger transfer to create a set.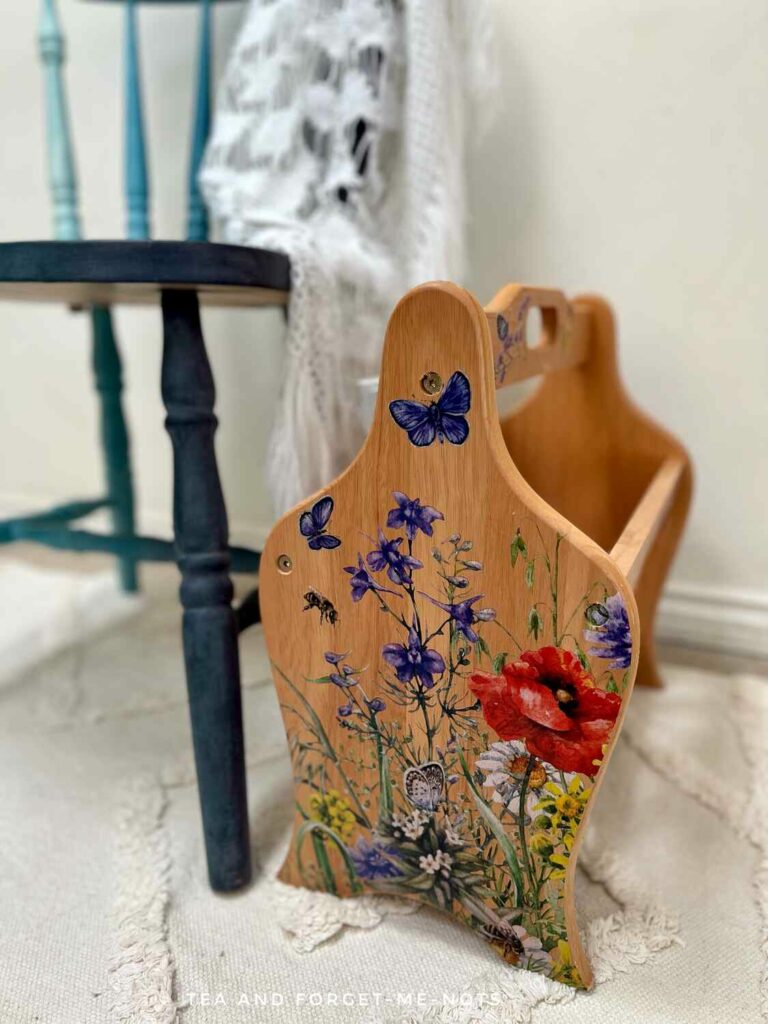 Don't read magazines so think that you don't need a magazine rack? They can be cute storage for books or vinyls too.
I love the vibrant colours of this floral design against the natural wood. It uses the Wildflowers and Butterflies transfer.
You can also easily hide screw holes or imperfections with the transfer, if you want to.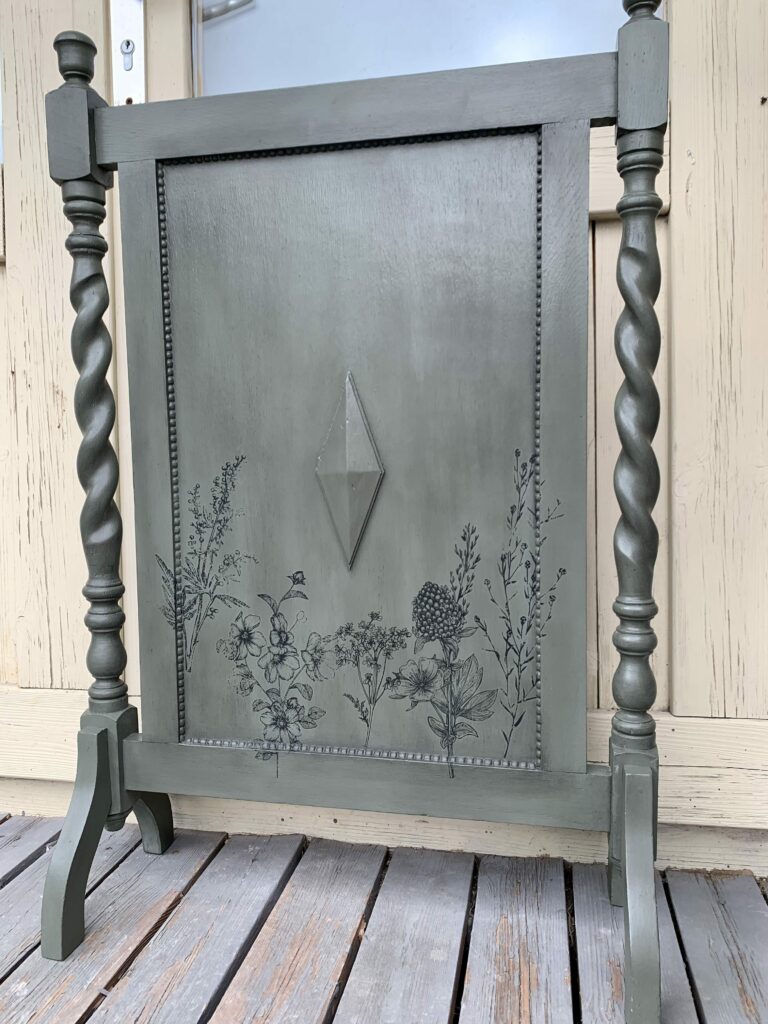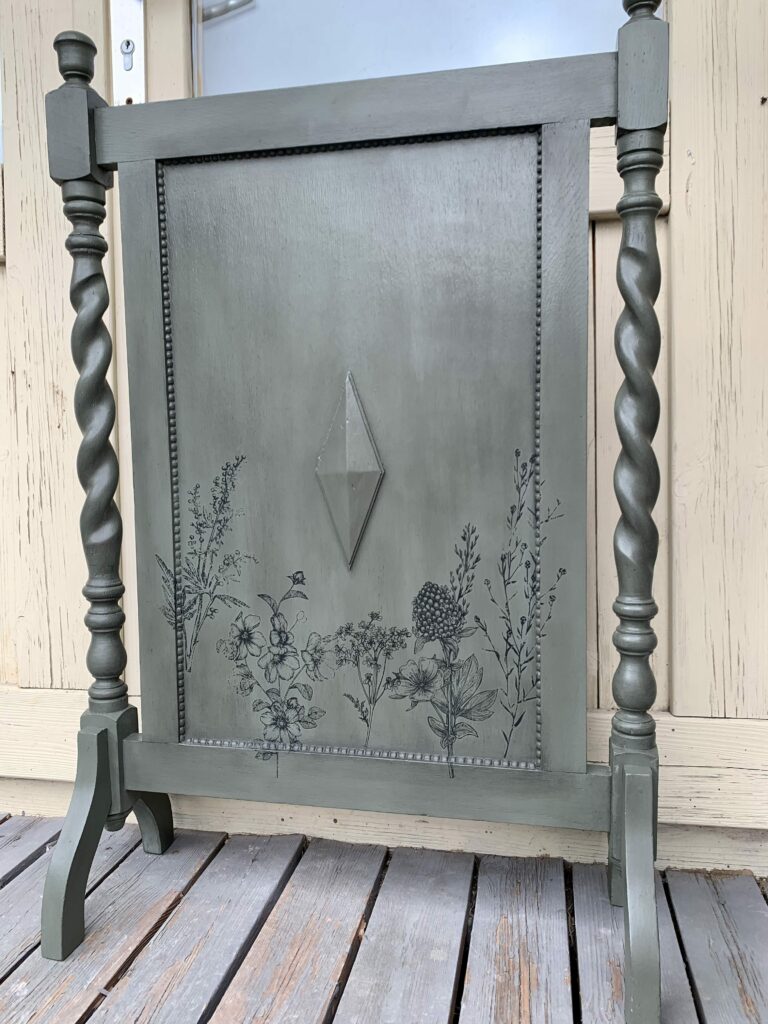 The next piece is an old-fashioned fire guard or fire screen.
Single colour or line transfers create a different feel than colourful ones. Paired with black wax, this created a smoky, moody look.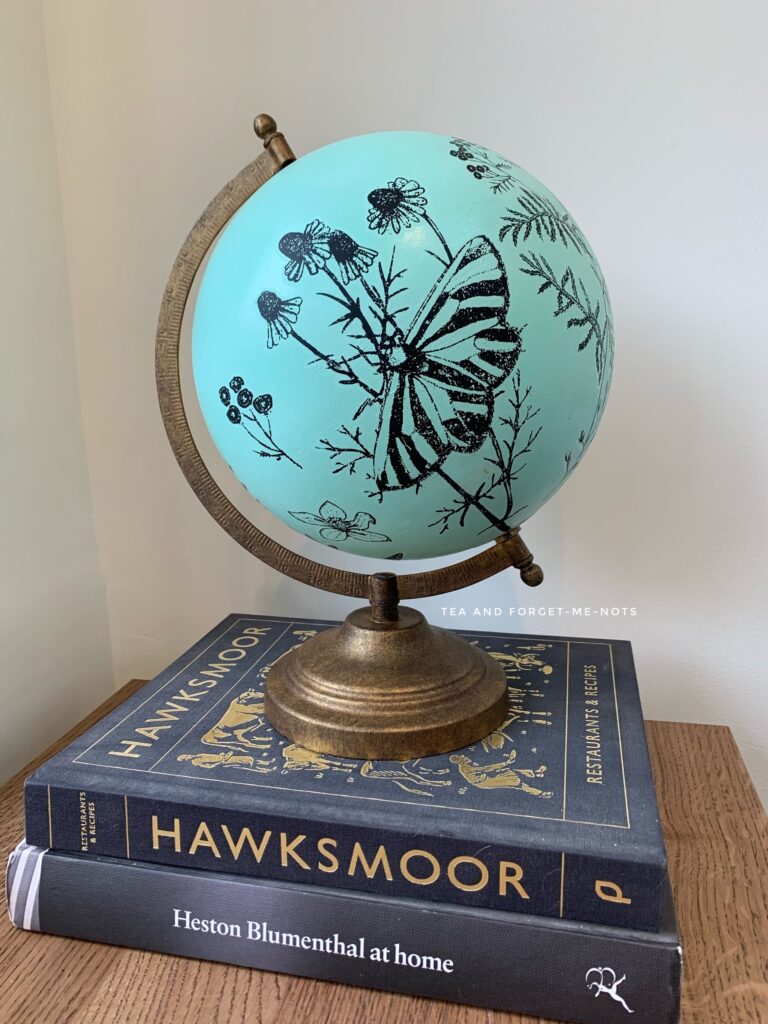 This globe started as a chalkboard, so it had already been repurposed before I found it.
But a rotating globe is not a very convenient project surface for a chalkboard. So, I repurposed it into a decor piece.
The contrast of the black against the mint green craft supplies paint makes it stand out.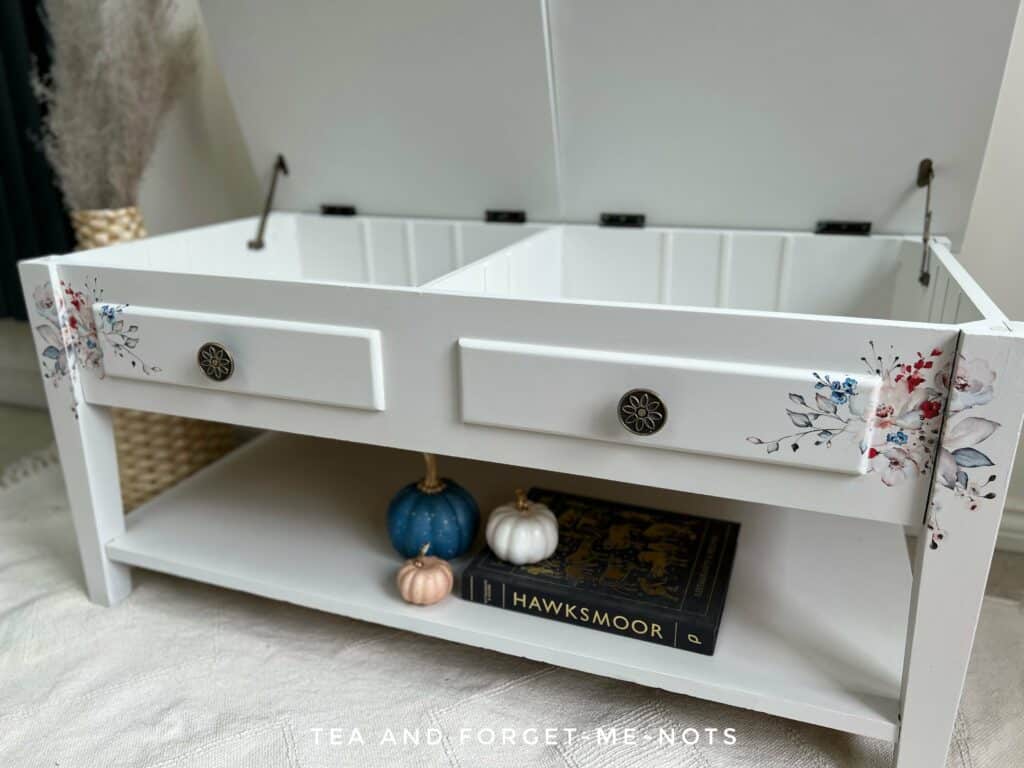 This coffee table had one of the strangest storage designs I'd ever seen. Simply inconvenient.
It needed an overhaul. And with it, a fresh coat of paint and boho transfer.
I also changed the handles to complement the new florals. To give it a pretty, delicate look.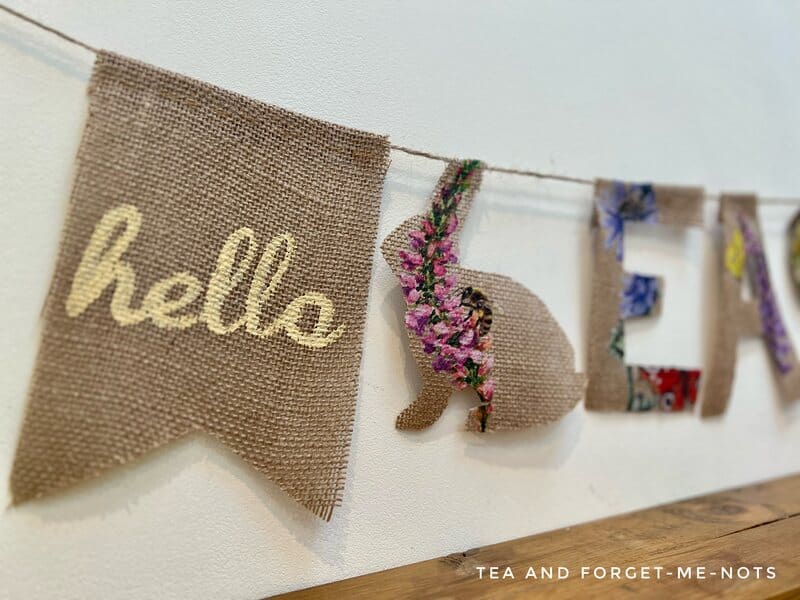 It's also possible to apply a rub-on transfer to burlap. This seasonal bunting started out as 'Autumn'. But it was uninspiring and the faux leaf it had was cheap.
So, I used the original flags and recreated them for Easter. With different flowers for each letter depending on the shape.
You can layer transfers to create the outline that you need.
These magnolia floral transfers add a touch of elegance to this wood furniture. The contrast of the whites over the raw wood gives such a gentle, pretty look.
Especially as they're a surprise peekaboo transfer. There are no visible transfers until you open the drawers.
It's a little treat for the owner.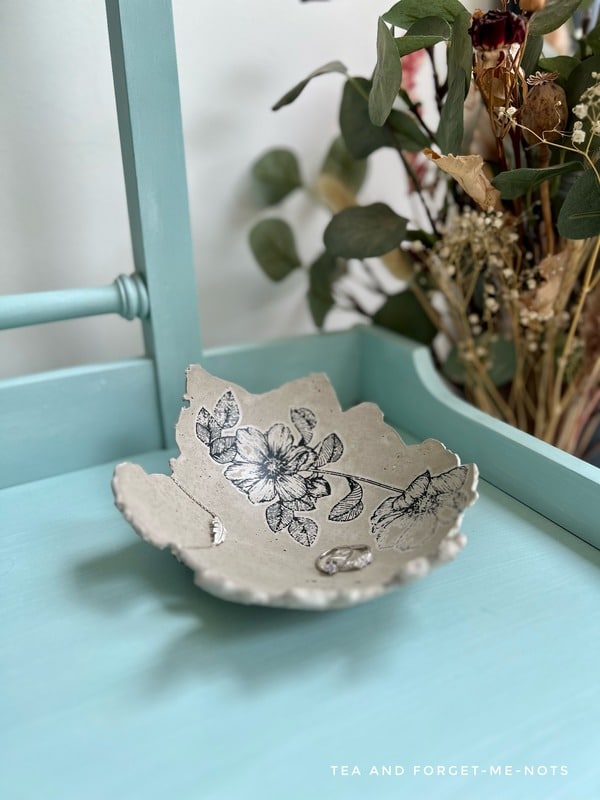 The only one in a set of trinket dishes using a rub-on transfer. These homemade concrete dishes have been hugely popular.
From concrete to wood, to plastic, this Spring Meadow Life transfer has seen a different project surface or two.
And looked classy with its simple line work in all of them.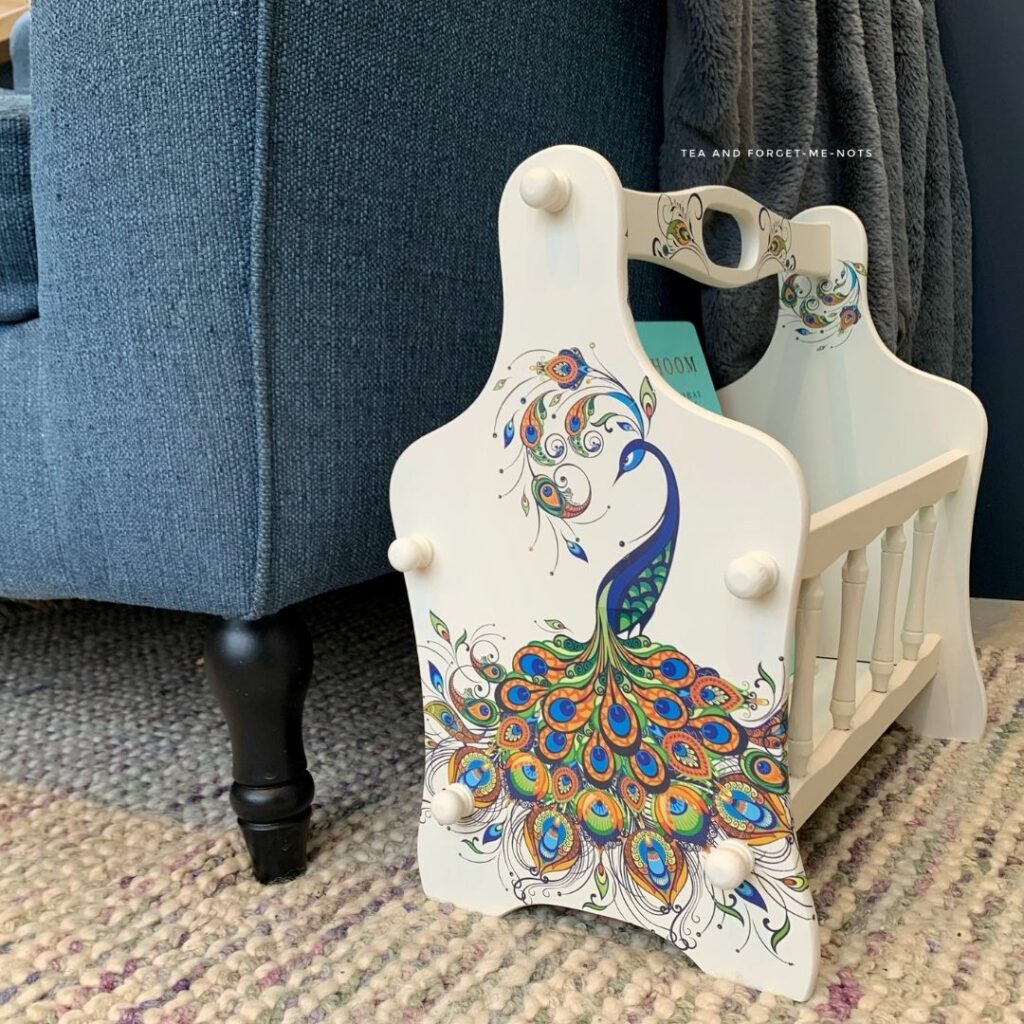 The size of this Retro Peacock transfer was the perfect fit for this magazine rack.
One side fits the focal point of the transfer, the peacock. And the other showcases the larger, bold and bright feathers.
The flat surfaces on each side make this a simple and effective way to update to plain decor.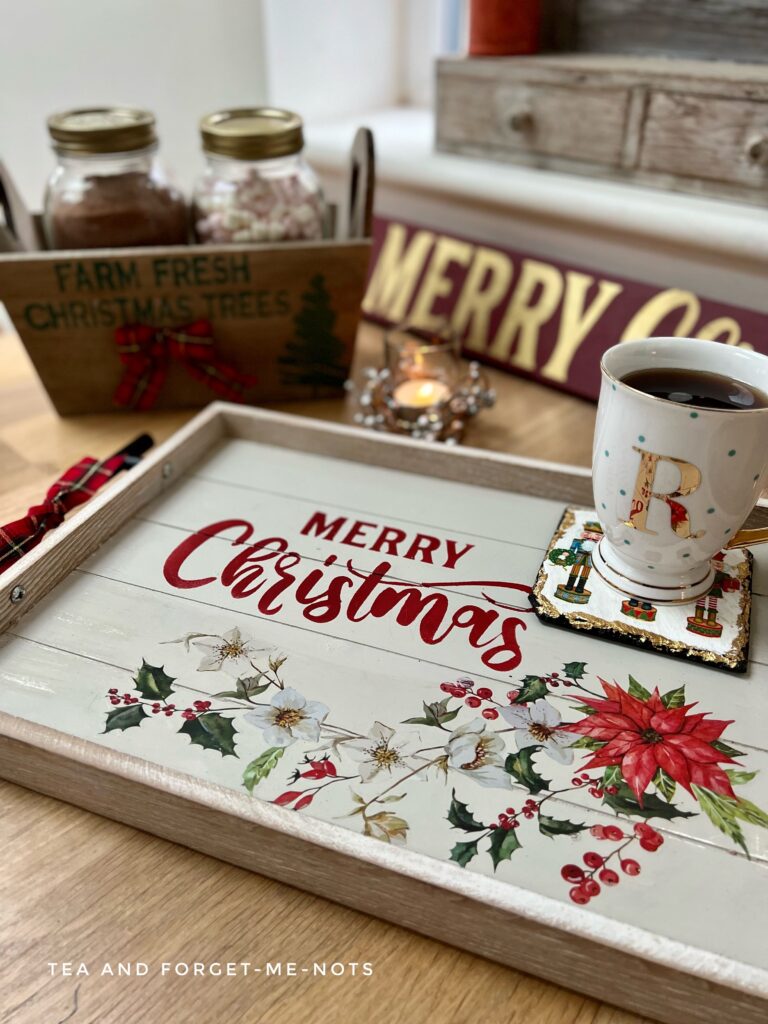 A furniture transfer doesn't have to be a permanent fixture in your home. It can enhance seasonal home decor too.
The Evergreen and Holly transfer gives the perfect festive feel to this decorative tray.
So simple.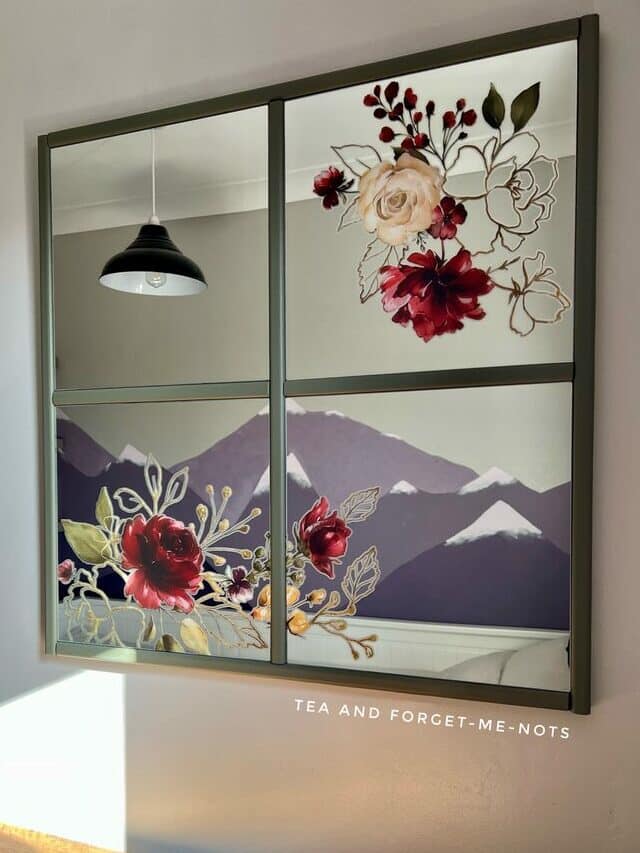 Rub on transfers can be applied to a wide variety of surfaces. Including mirrors. In fact, this is the easiest way to use them as you don't add a top coat to seal them.
Handmade pieces like this mirror (using IKEA mirror tiles) add a touch of originality to your own work of art.
This design uses part of the Redesign With Prima rub on transfer called Midnight Floral.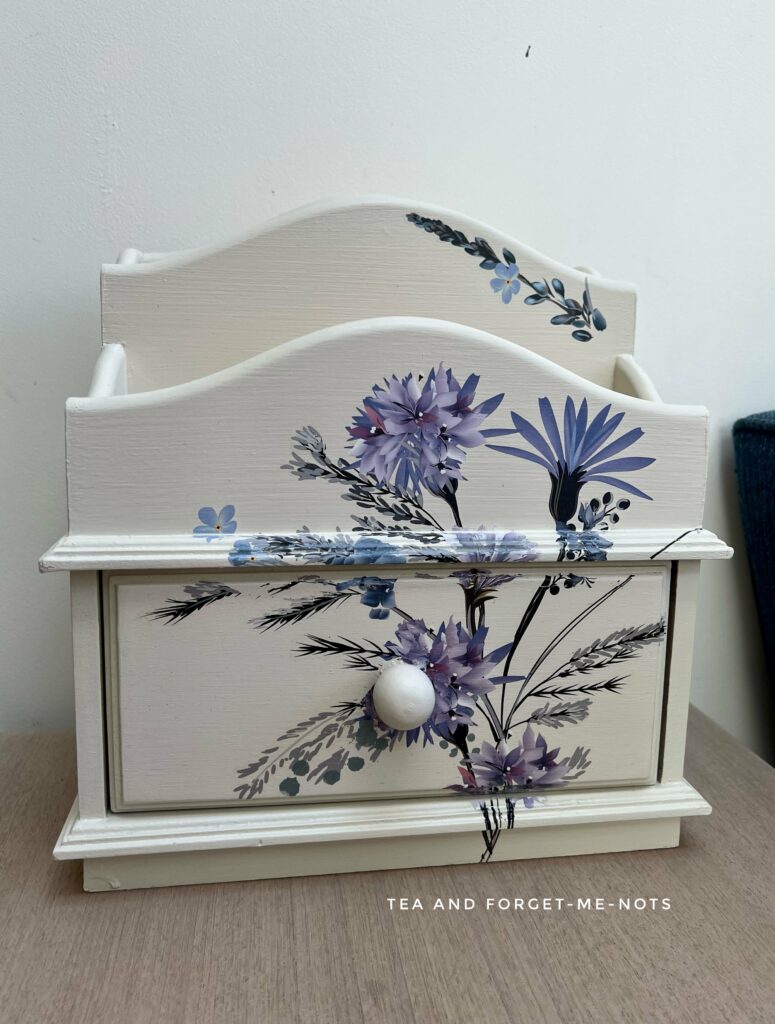 This letter holder and drawer wasn't old but had seen better days. It was just uninspiring.
I updated it by using the smaller floral elements of the Oiseau Blue rub on transfer by Hokus Pokus.
Using furniture transfers doesn't have to be very expensive or a big undertaking. They can be pretty little additions to plain decor to give it a boost.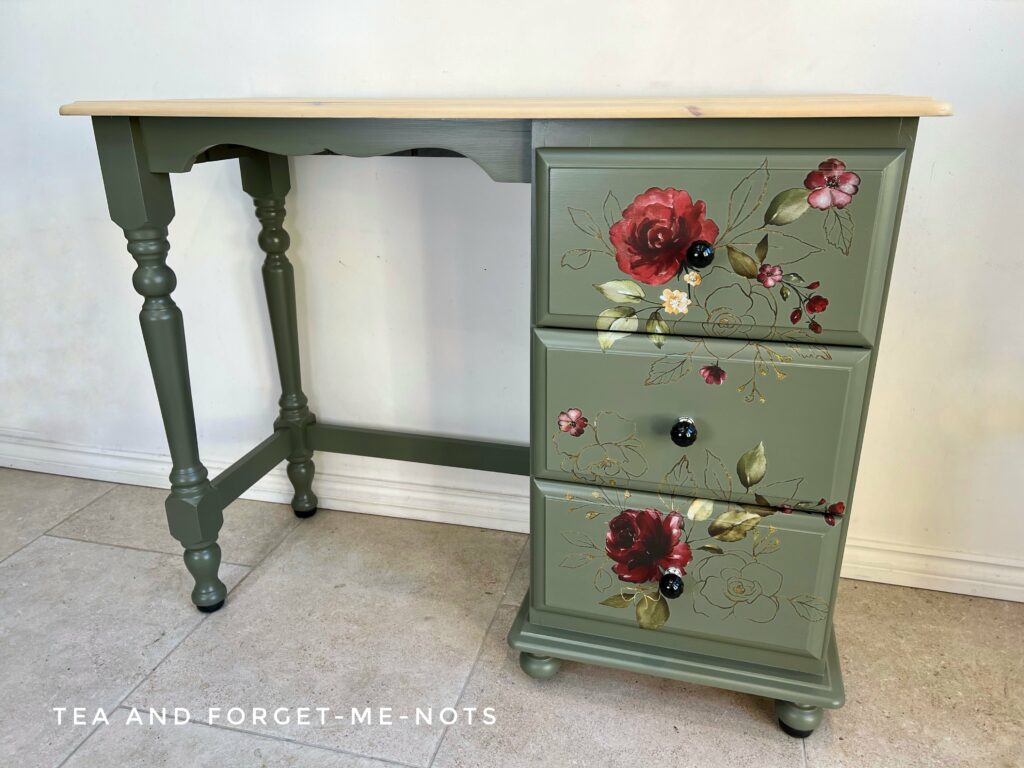 When using a transfer across multiple doors or drawers, you want them to be in place on the piece before applying the transfer.
Drawers and doors are often slightly misaligned. Make sure they're in place so you can account for any wonkiness before applying it.
You could place and secure the transfer with Frog Tape first. Then remove the drawer before using your burnishing tool to attach it.
This is helpful if it's uncomfortable applying it upright over a long period of time.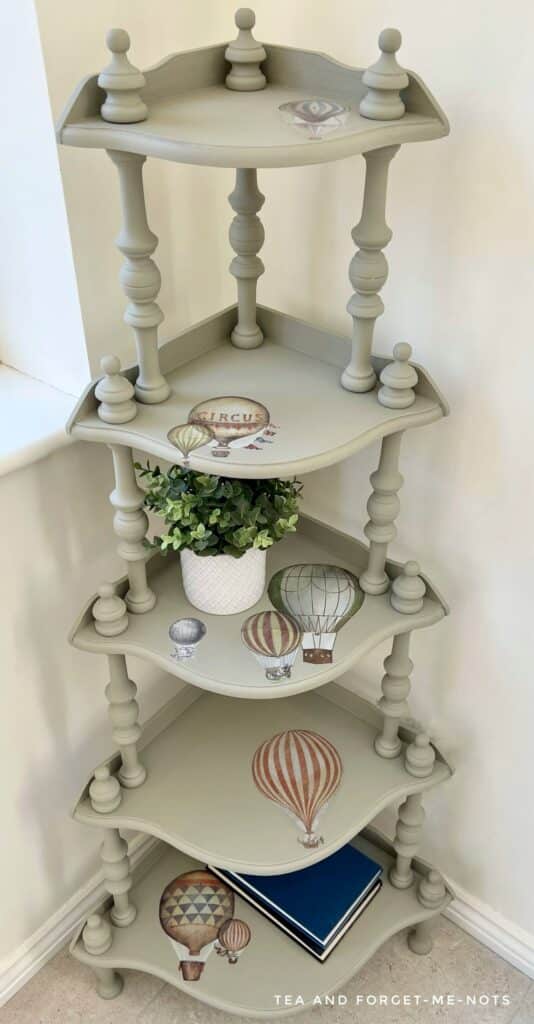 Playful transfers don't have to be childish, they can also be whimsical.
This hot air balloon transfer gives an old world feel. It also comes as part of images of old clocks too.
A different and quirky design.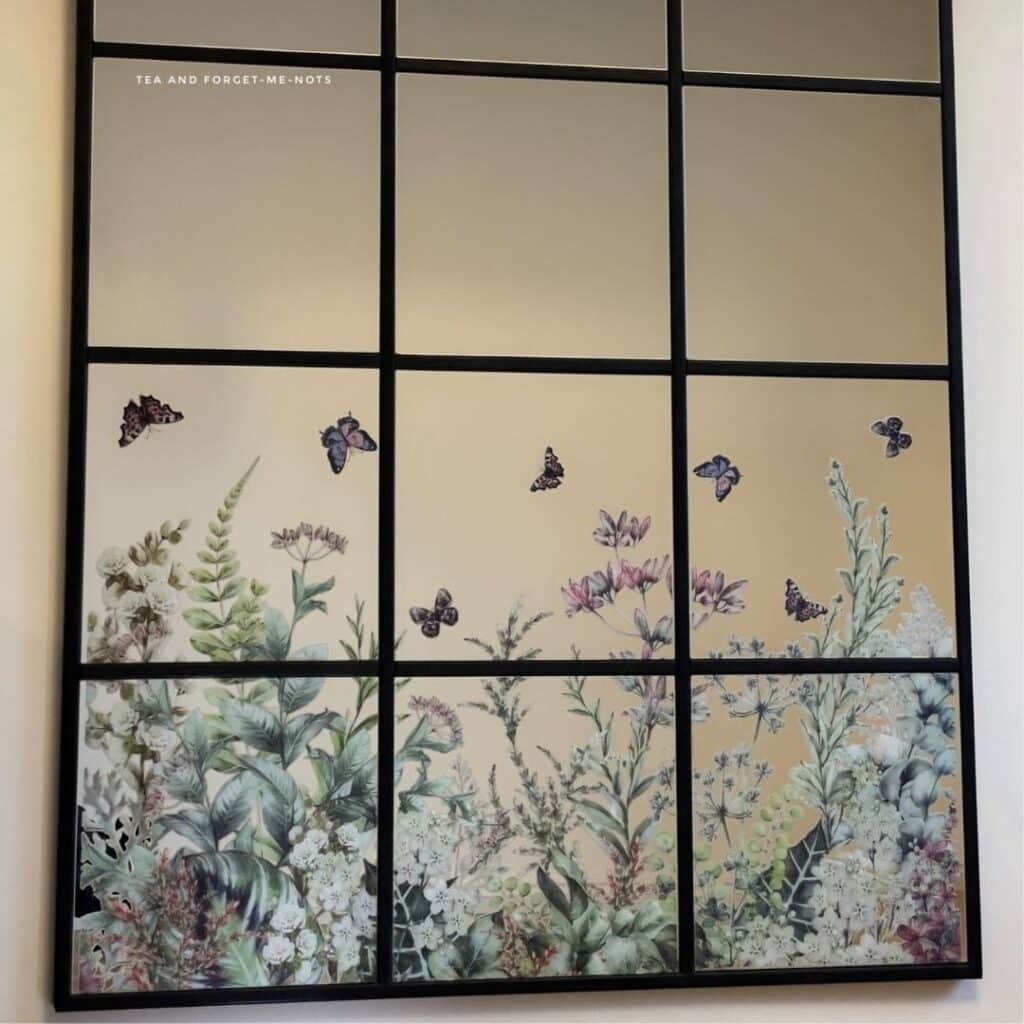 A big mirror can handle a big transfer. This mirror is part of 15 mirror panels and the transfer only takes up a third of it.
It's entirely usable because of the see-through elements of the design.
Should you cover an entire mirror with a solid transfer? If the mirror isn't used for its purpose, then why not!
Nature-Inspired Cabinet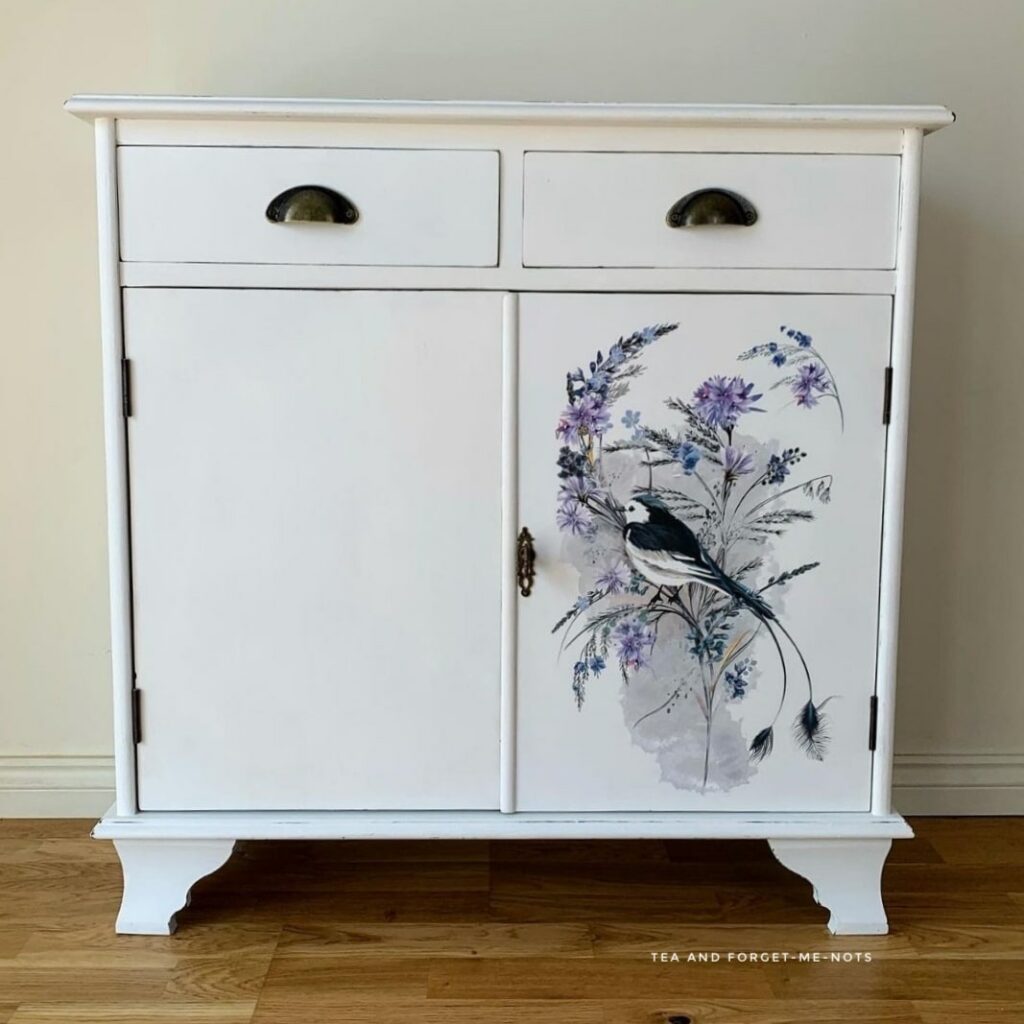 This beautiful transfer is Oiseau Blue. This is just one of the four sheets of beautiful bird, floral and butterfly designs.
The cool blues and purples create a different feel to the typical bright florals.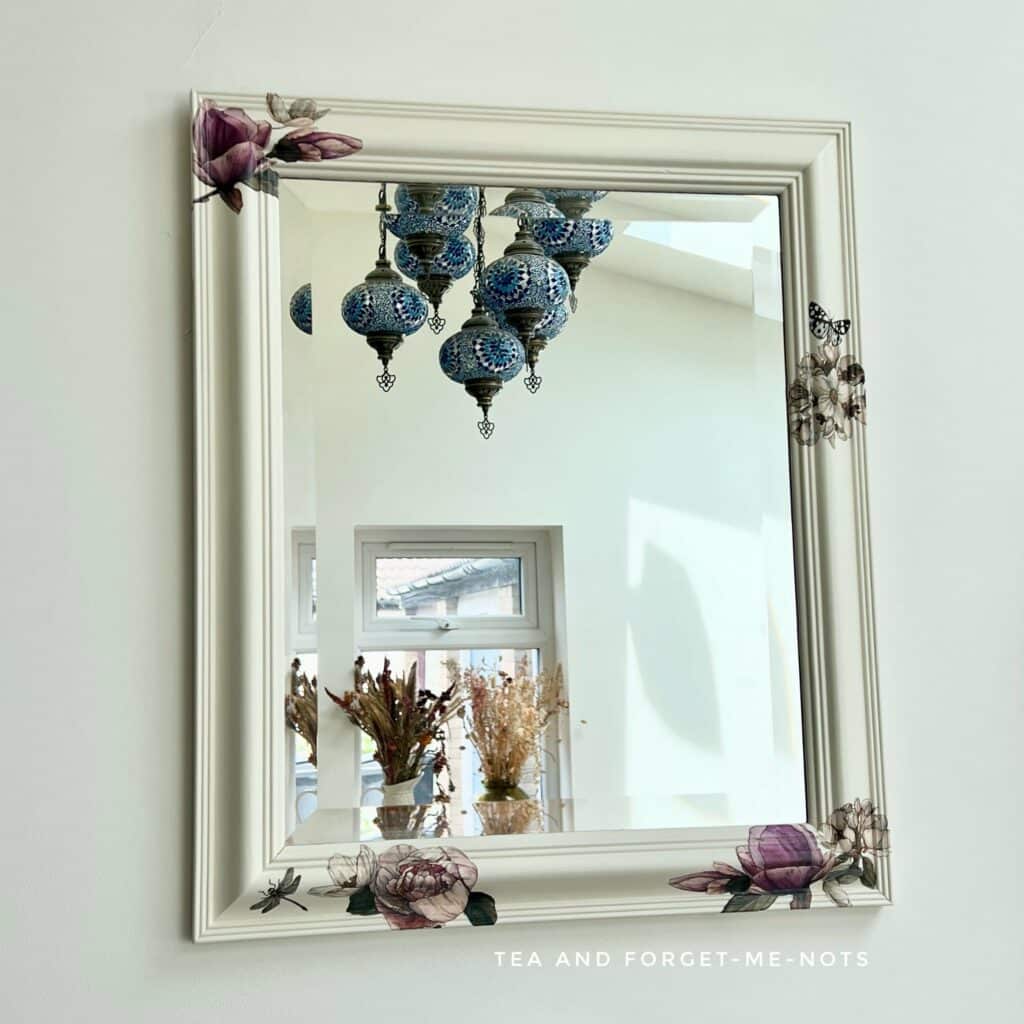 Whether you choose complementary or contrasting colours for your paint and transfer, changes the entire feel of the piece.
Harmonious or dramatic? Elegant or bold? The fun projects are the ones that suit you and your style.
This mirror has a hint of transfer around the edges of the frame. In some places covering knots in the wood.
Rub-on Transfers for Furniture
The first thing is to check the instructions. Whether you're using Redesign with Prima, It's So Chic, Dixie Belle, Hokus Pokus or IOD transfers.
Some need a water-based topcoat before or after applying the transfer. You don't want to get it in the wrong order.
---
Looking for a beautiful design for decor transfers? There are so many original designs you can choose between.
I tend to prefer a pretty floral design. But you can get a faux wood look, Alice in Wonderland characters or retro designs.
They're works of art.
It's an easy way to create interesting decor or furniture projects. Especially when you don't want to try and hand paint the same thing.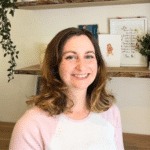 Rachel started painting furniture in 2018. She created this site to share her favourite transformations and the many tips she has learned along the way.