72 Best Easy Handmade Christmas Craft Ideas To Sell 
Find festive DIY ideas your customers will love. Here are 72 handmade Christmas craft ideas to sell and boost your holiday income.
Whether you're a seasoned crafter or just looking for a fun way to DIY your way to extra cash.
From Christmas wreaths and cards to easy DIY decorations and recipes, here are a wide range of the best Christmas crafts. So many can be personalised with different colours, sizes, and styles, ensuring that your creations stand out in the crowd.
Some of the best things you can make to sell:
use upcycled materials to reduce costs
are products you can batch produce
are gifts you can personalise.
Get ready to discover some great Christmas craft ideas that will not only bring joy to others but also to your wallet!
---
72 Handmade Christmas Craft Ideas To Sell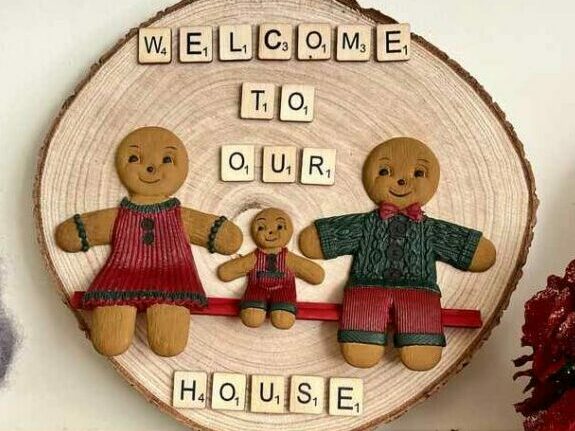 Customers can personalise front door signs to include different family members or pets. Allowing them to create a one-of-a-kind decoration that holds sentimental value.
Delightful Christmas-themed crochet phone cover patterns are the perfect unique crafts to offer. These patterns make great stocking stuffers.
Selling scrap wood Christmas trees is a sustainable way to use excess wood while providing unique, handcrafted home decor that eco-conscious customers will love.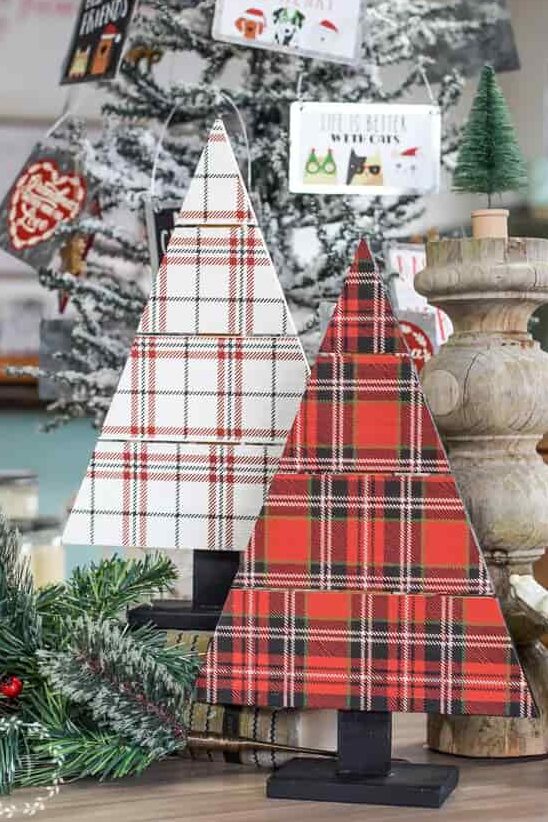 These DIY wooden trees are easy to make using readily available supplies, making them a cost-effective and attractive option for holiday decorating enthusiasts.
DIY yarn Christmas trees add a cosy feeling to wintery decor. This lets customers infuse their homes with a warm and personal touch during the holiday season.
Handmade Christmas craft ideas to sell summary
The holiday season offers a fantastic opportunity to tap into your creative side and make some extra money through easy Christmas crafts. From handcrafted Christmas cards to beautiful wreaths and DIY Christmas decorations, there's no shortage of creative outlets to explore.
Whether you're an experienced crafter or a newbie looking to start, there's good news – you can turn your crafting hobby into a lucrative business venture.
With a little acrylic paint, a touch of creativity, and a dash of time and effort, you can transform simple materials into some of the best-selling Christmas crafts that will captivate your customers and make the season even more memorable.
The great news is that you don't have to limit yourself to local markets and craft fairs. Thanks to platforms like Facebook Marketplace and Etsy, you can expand your reach and sell your creations to a wider audience.
So, embrace this wonderful time of year and explore the many different ways you can have fun and generate income by selling your homemade, handcrafted wonders. The holiday season is the best time to share your talents and spread the joy of easy Christmas crafts with the world.
Happy crafting and happy selling!
Pin it for later – Handmade Christmas Craft Ideas to Sell