Guide to Best Gifts for Creative People and DIYers
Looking for a list of gifts for upcyclers or gifts for the creative people in your life? This gift guide includes books, subscriptions, stocking stuffers, and unusual gifts.
Note – if that upcycler is you, that's fine too!
Have a family member or friends who don't know what to buy you? Want to narrow it down but still get a surprise? Send them this list of gift ideas and see what happens!
This upcycling gift guide has the best gift ideas for:
Learning about upcycling and design
2. Tools to help with upcycling projects
3. Treats to splash out on
4. Ways to improve a creative business
And if you have those covered, head to the five products you need to start upcycling!
This page includes some affiliate links so you can easily find the products I love and use myself. If you purchase these products, I may earn a small commission at no extra cost to you.
Creative gifts for creative people
Books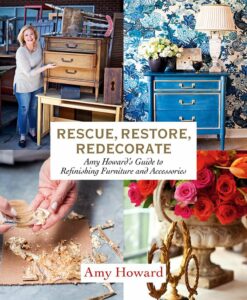 In this book, Amy Howard is a creative soul who teaches techniques that celebrate the 'use what you have' method of redecorating. She explains processes such as faux finishes, gold leaf and distressing, and what is needed to achieve each look.
This is a lovely coffee table book full of beautiful photos to help a creative friend get inspired by new techniques.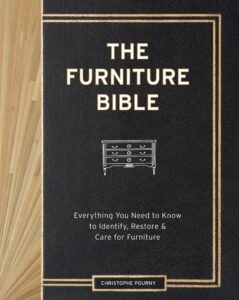 The Furniture Bible covers how to identify, restore and care for all kinds of furniture and wood types.
The author is from a long line of furniture restorers and teaches the best ways to lovingly care for pieces. It's high quality and as in-depth as you could ever need. This is a great idea for creative individuals who want to dip in and out, to get quick answers.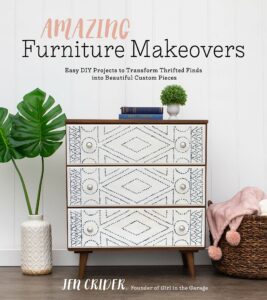 Amazing Furniture Makeovers is by Jen Crider, from the upcycling blog, Girl in the Garage. It's a compilation of 25 furniture makeovers with step-by-step tutorials for both beginner and more advanced projects.
It's a lovely book to learn different techniques and also get your creative juices flowing to inspire your projects.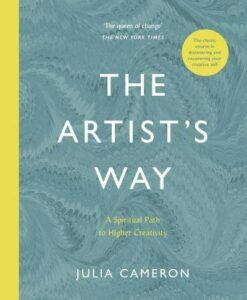 The Artist's Way is a 12-week creativity course designed for artsy people to work through the exercises and gain artistic inspiration. It's an art book that aims to teach techniques and help a creative person gain self-confidence in harnessing their creative talents and skills.
---
Magazines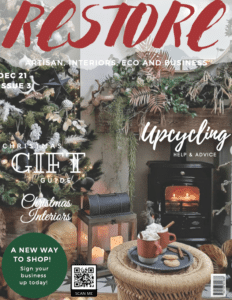 Restore is a magazine created for upcyclers, artisans and small business owners. It has features such as Etsy help, a day in the life, and upcycling advice.
It's available in both digital and physical copies and can be bought as a one-off or subscription.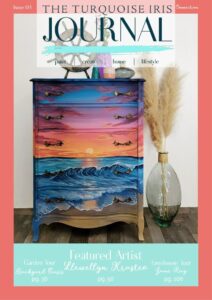 The Turquoise Iris Journal is produced by the artist, Dionne Woods, for the creative community.
The journal is a quarterly digital and print magazine. It aims to empower artists to recognise the value they bring to the world through insightful features, interviews, shopping guides, and in-depth tutorials.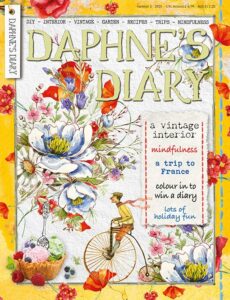 Daphne's Diary is a diary in the form of a magazine. This magazine is charming and cosy as Daphne shares her world of homes and gardens, cooking, travel, crafts and shopping. It often comes with extra art supplies such as stickers and cards.
Maybe a less obvious gift choice for an artist friend but I love this magazine, it's full of warmth. It's best read in a quiet house, with a cup of tea and a biscuit. (We can all dream a little bit, right!?).
---
Cheap quirky gifts for an artsy friend
Stocking stuffers
Often it's the cheapest but most thoughtful things that are the best ideas as gifts for creative people.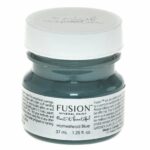 Some brands, such as Fusion Mineral Paint make different sizes of paint and have small tester pots. Their usual paint range is 500ml and the sample size is 37ml, which is enough to paint a chair.
Tester pots give you the fun of choosing a paint colour (or three!) for someone without the risk of wasting too much if they don't like it. Then it's their choice to splash out on the larger pot if they love it.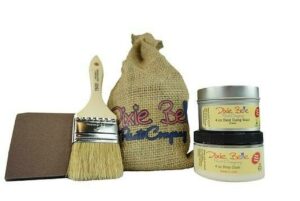 Not sure what the upcycler in your life already has or maybe they want to try a few new things? A sample kit contains a variety of products to just get a taste of what they're like? This Dixie Belle sample kit has two options, either chalk mineral paint and wax or a topcoat, paintbrush and sanding sponge. (Not currently available) – here's another sample kit.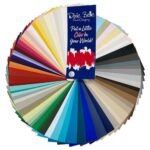 If your upcycler has ever complained about the paint colour not being what they expected, they're in good company. Phone and computer screens just can't recreate a paint colour and sometimes you need to see it in real life.
Gifting a fan deck from their preferred brand is a great way to physically see what a paint colour looks like, without buying a tester pot.
Fusion Mineral Paint's fan deck also comes with recipe cards for how to mix custom colours.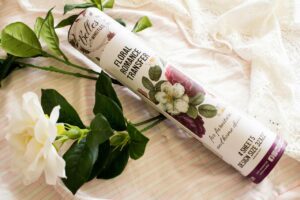 Want to treat someone to something more exciting than paint? Stencils and transfers add another level to creative projects. I think they're an easy-medium level of difficulty. They might be the right gift and add some wow factor to someone's work of art.
Take a look at my floral chest of drawers as an example of how stunning it could be.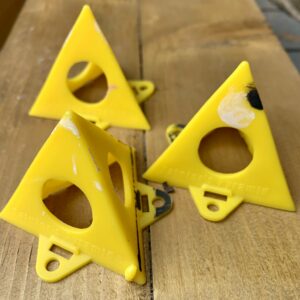 I mentioned these in my tools to make your life easier post because they are so helpful!
These pyramids are surprisingly strong little things that keep your furniture up to 90kg/200lbs off of the floor. The advantage is that it allows you to paint to the bottom of a piece without painting the floor and get a smooth finish right to the edge. An affordable and very handy perfect little gift.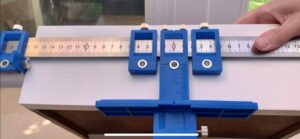 Know anyone who gets frustrated by adding handles to a piece? This hardware hole drilling tool takes the guesswork out of it. By measuring the drawer, handle and hole distance, you can accurately plan out the hole location before drilling.
Measure twice, cut once is the wisdom. If you use this great tool right, you can measure once, check once and cut once. Job done.
Here's my video demo of it in action.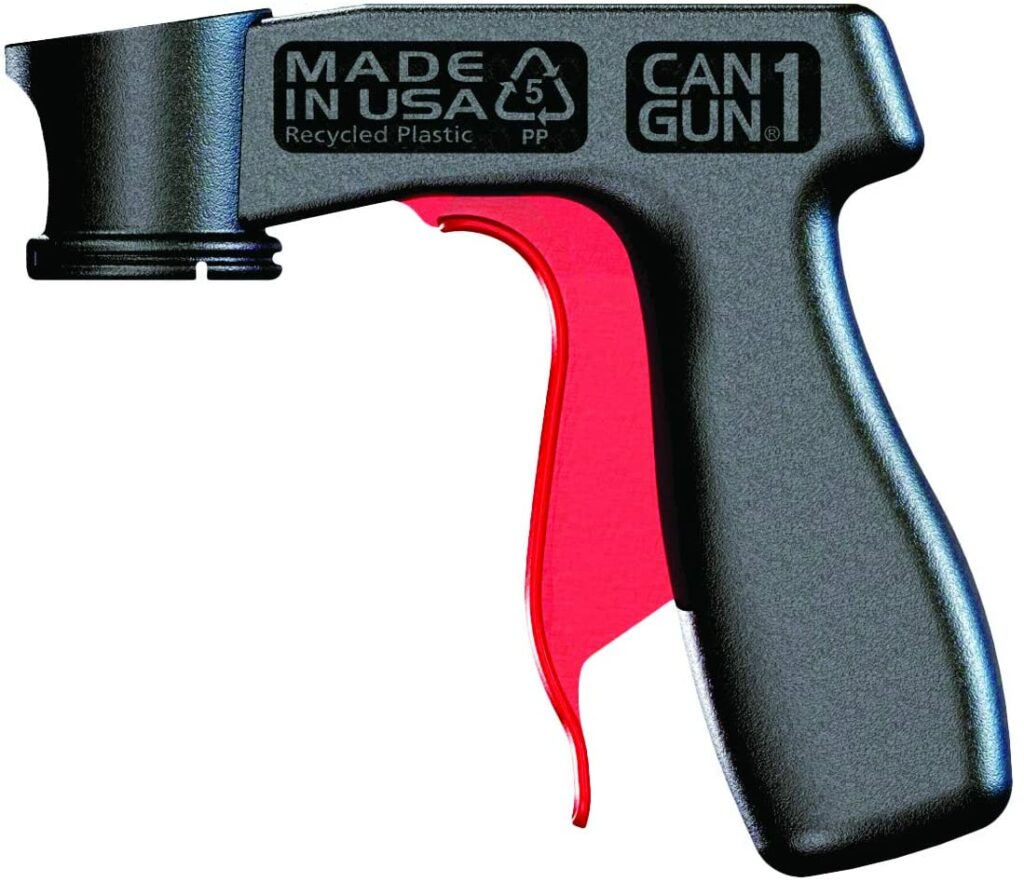 When spraying a piece that takes a reasonable length of time, holding the nozzle down can be uncomfortable.
This is a handle that you attach to a spray paint can. The trigger grip gives you the whole handle to squeeze instead of just the nozzle. It sprays like normal but without pressure on one finger. The right tools are the ultimate gift if it takes some of the hard work out of it.
Want to know 23 great DIY tools? Get the list!
Big creative gift ideas

I use my Cricut primarily to make stencils but the list of what an upcycler could use it for is almost endless.
The Explore 3 can cut more than 300 materials and has tools for writing, scoring, foiling and embellishing. That is a lot of options for projects to try!
As there are newer Cricuts on the market, the older model, the Explore Air 2 is now more affordable. It's still a big gift item though.
Access to Cricut Design Space offers a minimal amount of free content. They now charge a subscription to get access to the vast majority of their designs. You could also gift this subscription as a bonus for someone who doesn't want to splash out on it themselves.
Creative Business Coaching
Know experiences artists who are keen to grow their business? There are private Facebook groups where successful business owners tutor others on how to succeed.
Jami Ray from Jami Ray Vintage is a DIY blogger, YouTuber and has a vintage shop. They also offer coaching and business-building advice.
This comes in the form of access to their business coaching videos, weekly topics and live videos with more in-depth training on how they grow their business.
This could be a great choice for someone who wants to improve the commercial side of their upcycling business.
Furniture Painting Class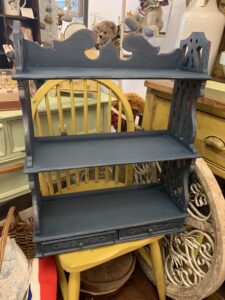 There are classes for all abilities so even if your upcycler is a seasoned professional, there might be a class for them. I've done both Annie Sloan and Autentico furniture painting classes where I took my own furniture to makeover and they were fun gifts.
Alternatively, someone like Dionne (The Turquoise Iris) does tutorials such as blending which could be great for an upcycler with an interest in a specific creative process.
---
Other gifts for creative people
Craft Subscription Box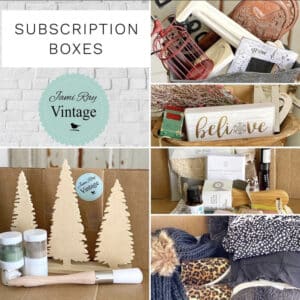 How about a monthly crafting subscription box? Jami Ray Vintage creates boxes for crafts, home decor, thrifted finds and more.
There are lots of subscription box options out there, so think about what projects would appeal the most. It's a nice way to spread the pleasure of receiving a gift across the year for creative types.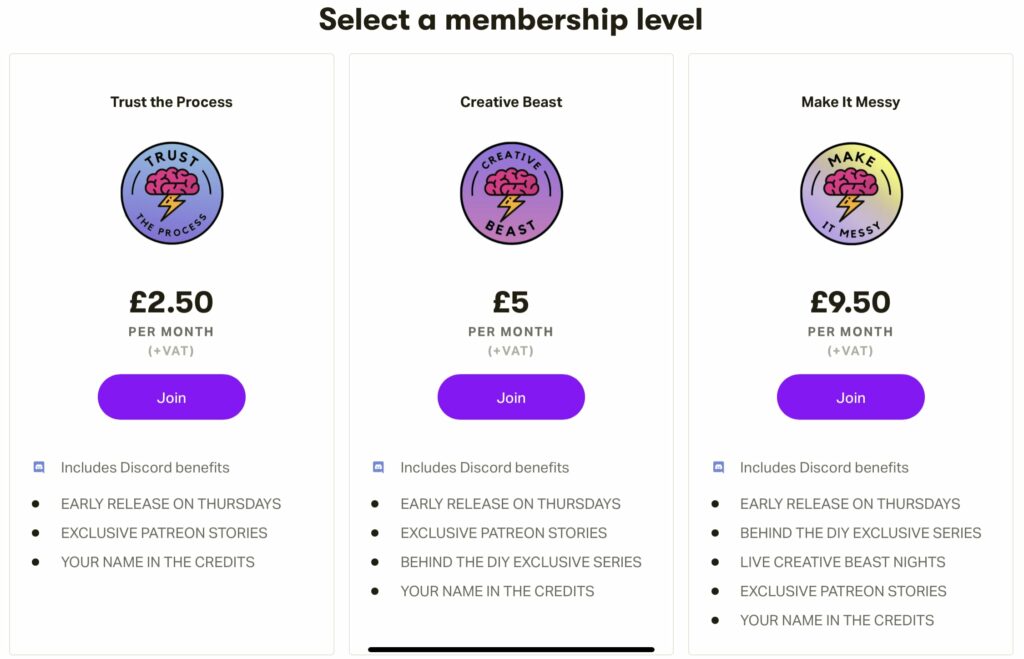 Patreon is a way to financially support content creators you like.
This awesome gift relies on knowing who the upcycler in your life follows on Youtube (or other places) and would like to support more. The advantage of Patreon (other than financially supporting someone whose work you appreciate) is they often provide bonus content just for Patreon backers.
A DIY and upcycling YouTuber who I respect with a Patreon account is DIY in Progress. They provide perks such as early video releases, behind the scenes, and exclusive Patreon stories.
If someone you know would appreciate more content, this is a thoughtful way to show them that you know them well.
Gift Card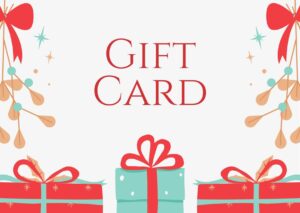 Gift cards are a practical option if you'd like to let someone choose for themselves but want it to be more thoughtful than giving money. By choosing a retailer that the recipient likes, it's still convenient while showing that you were thinking of them.
The possibilities are almost endless. You could choose somewhere with lots of products such as Amazon, a paint company they use like Dixie Belle or a craft shop such as Hobbycraft.
---
I hope these gifts for creative people ideas give you new ideas when buying the best gifts for artistic people this year. If you have a great gift idea for any kind of artist, please share it below for others.
I hope you have a wonderful holiday season.
If you liked this post, you might also find the must-haves for upcycling helpful.
Pin it for later – gifts for creative people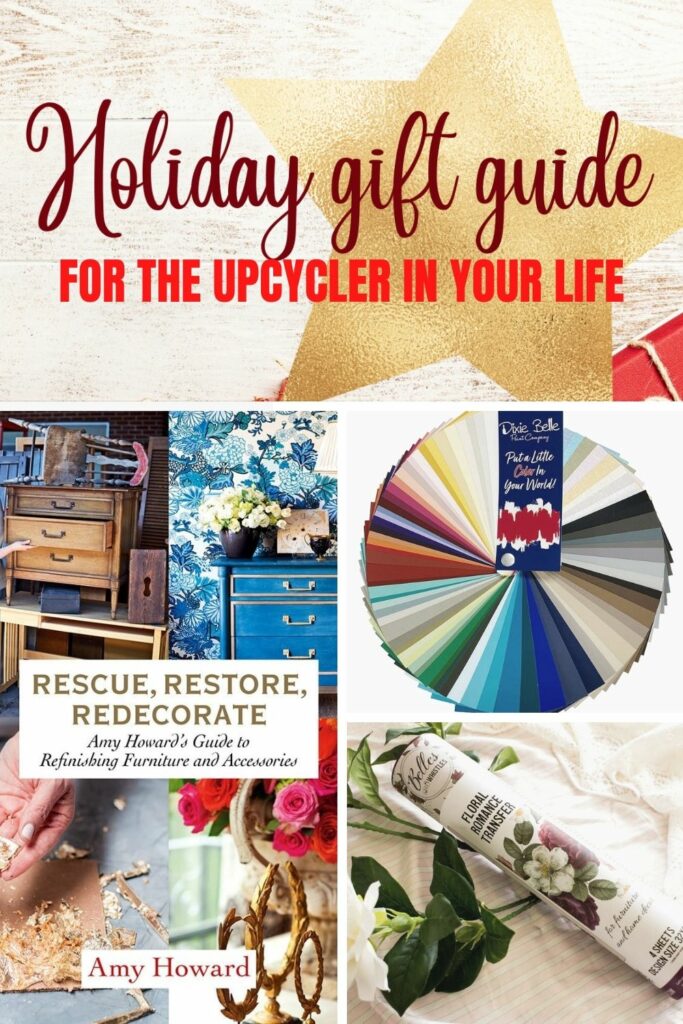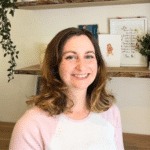 Rachel started painting furniture in 2018. She created this site to share her favourite transformations and the many tips she has learned along the way.