Beginner Tips for Painting Furniture (my imPERFECTly emPOWERed podcast episode)
I recently had the fun experience of going on the imPERFECTly emPOWERed podcast with Ahna Fulmer. 
Ahna's podcast is one of the top 3% worldwide. And I'm the first person to talk to her specifically about painting furniture.
I love Ahna's ethos behind her podcast. Which is that you cannot be redefined, only redeveloped one imperfect day at a time. Her motto is right up my street.
I've never been afraid of explaining my mistakes in his blogs or on my YouTube videos. It's how we all learn and Ahna is very accepting of that idea.
Ahna is also a DIYer. She paints beautiful furniture and creates home tutorials.
My podcast episode is about upcycling furniture for beginners. How to get started and the encouragement to give it a go.
I spoke to Ahna about all sorts of interesting topics. From tips to maximise your efficiency to where people often go wrong. And if you're completely new, what are the key things not to overlook.
I also talked to her about how I got into painting furniture which I haven't covered too much on this blog. So you might learn a bit about my history there too.
Here's more background for you.
You'll also hear the story about how I ended up with my retail booth because of my wonderful dog, Puzzle. And you might enjoy the behind-the-scenes of my family's unusual coffee preferences.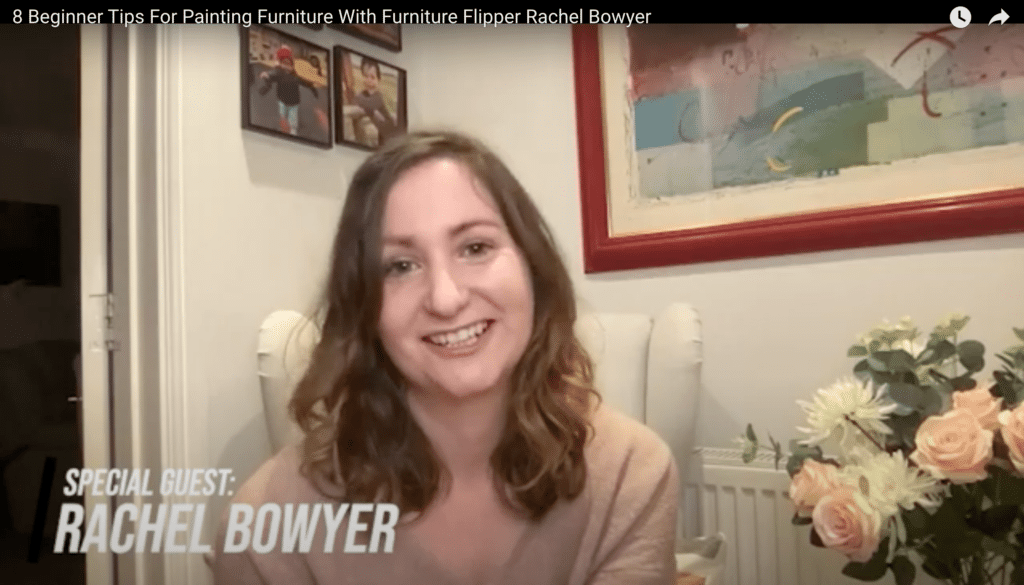 It was a lot of fun doing this podcast with Ahna. She is a talented and kind fellow blogger.
Ahna also puts her podcasts on YouTube so you can watch the 45-minute chat on video. If you would prefer that over the audio of the podcast. 
I hope you enjoy this podcast episode. Check out some of her others for more interesting topics and stories. One of my favourites was how to use your home as a set for films. What a cool concept!
Ahna and I will be teaming up on a YouTube collaboration. So, keep your eyes peeled for that coming up.
In this episode of the imPERFECTly emPOWERed podcast, you'll learn: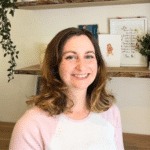 Rachel started painting furniture in 2018. She created this site to share her favourite transformations and the many tips she has learned along the way.