Decorative DIY Cork Board Idea For Home Office
Have a plain cork bulletin board that you'd like to make more decorative? Here's how to DIY cork board ideas for your home office.
The best bulletin boards can be both pretty and functional.
This is a beautiful, simple way to add character to your pin boards. A great addition, whether that's for your home office, craft rooms or kitchen.
An office bulletin board doesn't need to be boring. The only function it needs is to display sticky notes or a to-do list and accept push pins.
So what's stopping a large bulletin board from being cute too?
This post includes gifted products and affiliate links so you can easily find the products I use myself and recommend to friends. If you purchase these products, I may earn a small commission at no extra cost to you.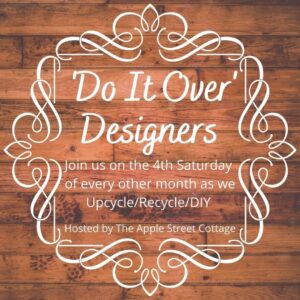 And this is where it comes to the Do It Over blog hop.
Do It Over' Designers is a group of talented bloggers who love to recycle, upcycle and DIY. It's about taking something old or unused and 'doing it over' into something new.
Check out all the 'Do It Over Designers' at the bottom to see their lovely do-overs too!
Decorative DIY Cork Board Ideas For Your Home Office
I started with this framed cork board, bought from the charity shop for £5. It had a lovely distressed wooden frame.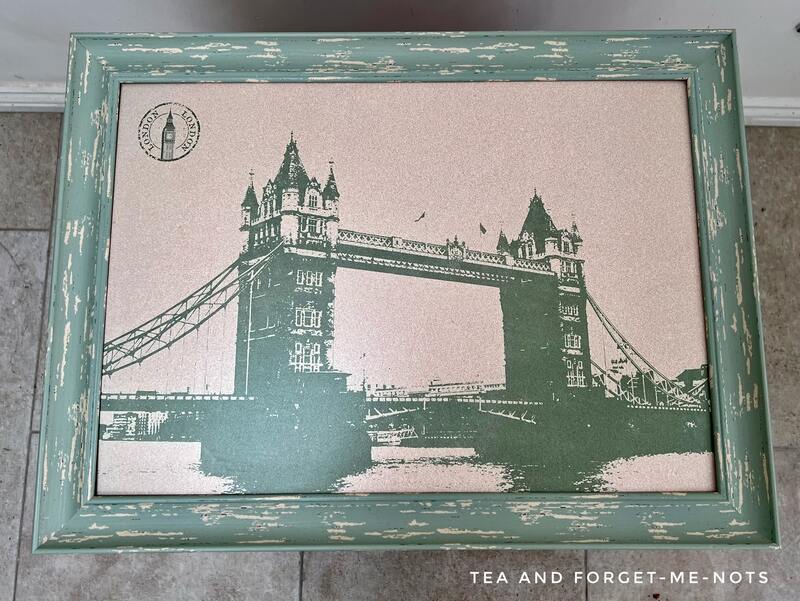 If you don't have a cork board, a foam board works too.
Firstly, I used frog tape to tape off the edge of the frame. This is a good idea to stop paint from getting into the corner of the board frame.
---
---
Applying a Paint Inlay to a Noticeboard
I used this paint inlay for the first time on this chest of drawers. Paint inlays can be reused several times. So, this corkboard was the perfect place to reuse my paint inlay scraps.
I applied a medium-thick coat of Black Sands paint. Which was the colour of the original makeover.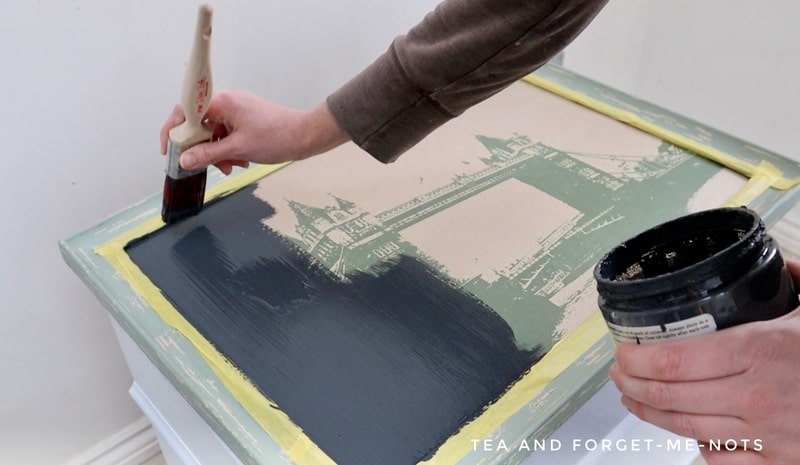 Paint inlays take on the colour that they are applied to originally. So as well as the image, the black paint would apply to the new project also. Recreating the same colour combination naturally conceals that additional paint on the inlay.
You could use a paint inlay directly onto cork tiles as the perfect way to keep the natural colour of the small cork board. You would apply it with a clear coat rather than paint.
How to Apply a Paint Inlay
While the paint was still wet, I layered sections of the paint inlay across the old cork board. There are gridlines on the back to line the image up accurately.
I used a cloth to gently press it into the wet paint. You want to make sure that the image connects well with the surface. A brayer works well for this too.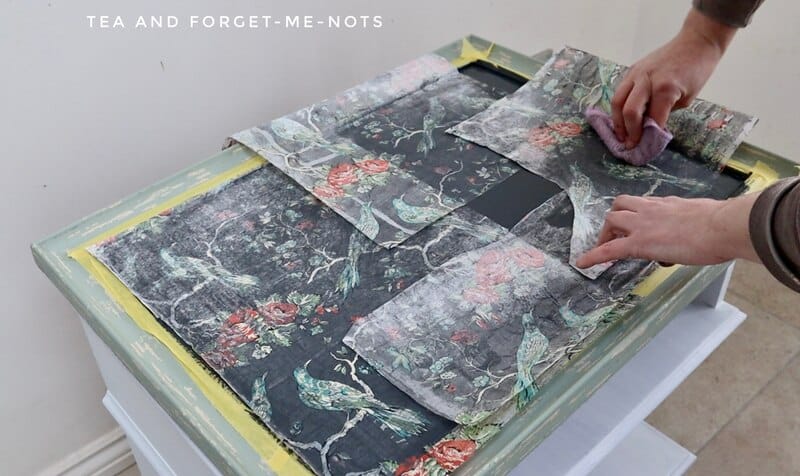 After about 30 minutes, it was dry. I used a mister bottle and sprayed water across the back of the image. Then carefully peeled the paint inlay off.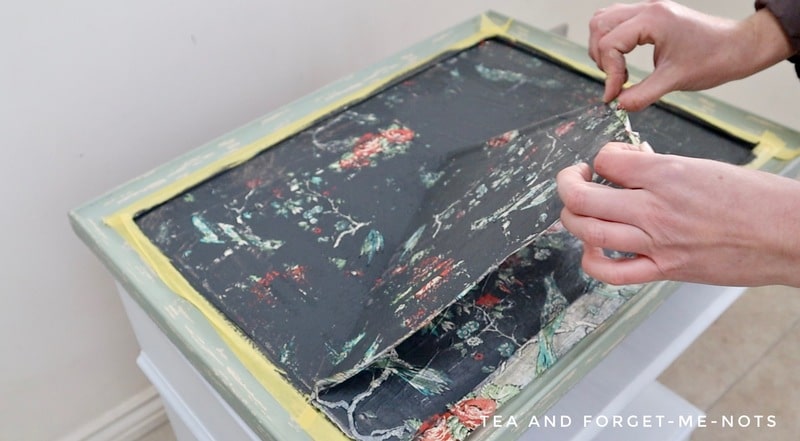 This left the painted image embedded within the background paint.
As I was reusing parts of the paint inlay, the transfer was imperfect. Which was a great match for the distressed look of the green wood frame.
I also had a few pieces of unused paint inlay, not used on the previous project.
I applied those with a clear sealer as the transfer medium. As expected, those paint inlays transferred more intact. This gave a lovely variation between the bright colours and more distressed areas.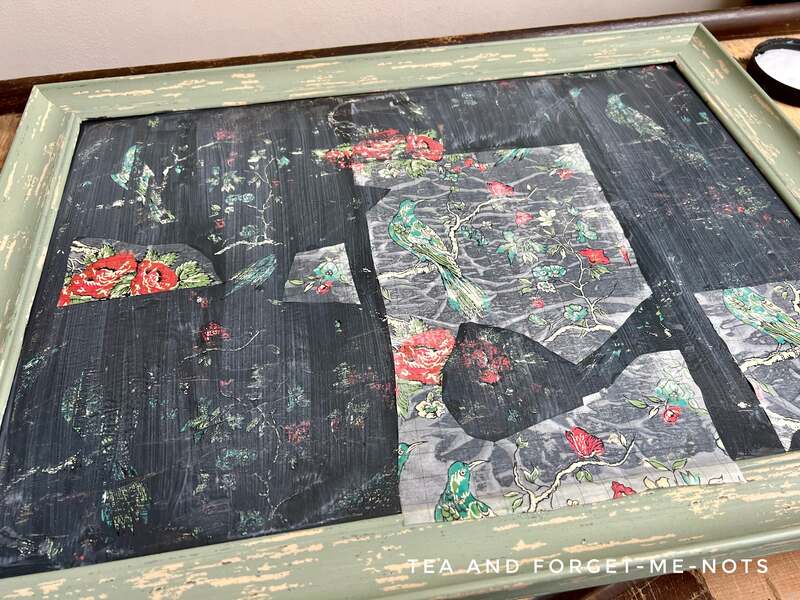 To finish the cork board I did one more coat of clear sealer. This gave a cohesive finish across the entire piece.
While the clear coat was still wet, I removed the frog tape. Which left a perfectly crisp line around the frame.
Easy Cork Board Ideas for Home Office
I love the finished product of this noticeboard. It's the best option for a unique and quirky suggestion board in your work space.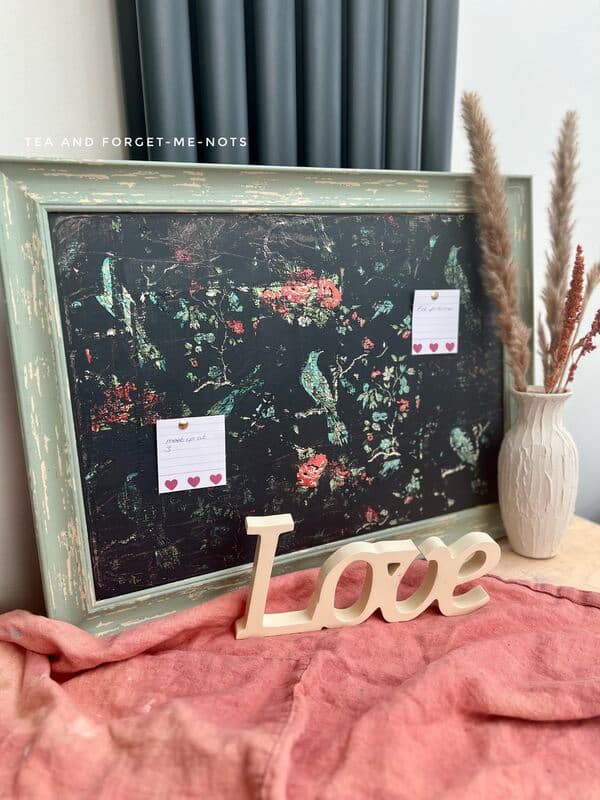 There are a lot of things that you could do for a different office bulletin board idea. You could use a stencil or furniture transfer.
The best place to start is where great inspirations come to you from. To-do lists can be an uninspiring list of tasks. But this is a great way to make it something you will want to use for a long time.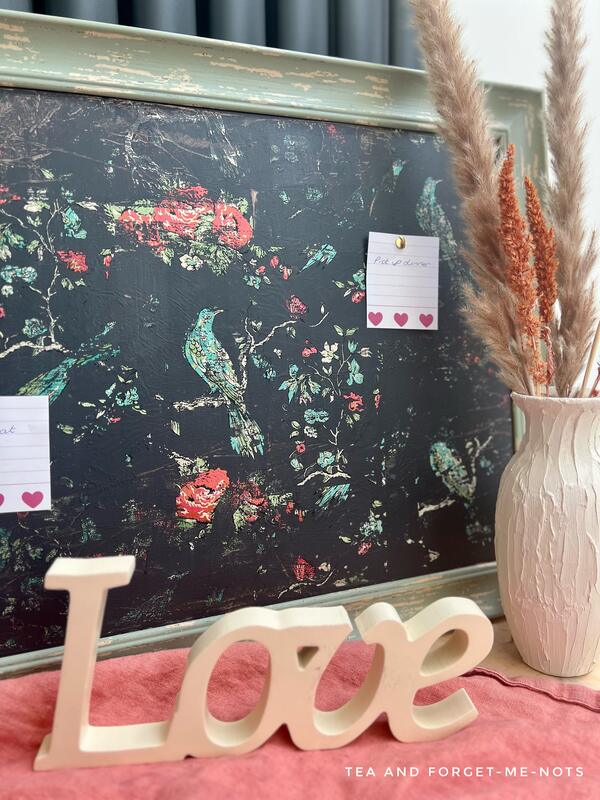 It's still entirely functional to use for important information. And it's a fun way to make this type of bulletin board a focal point of an office space.
Just because office supplies are functional doesn't mean that they can't be a decorative piece too.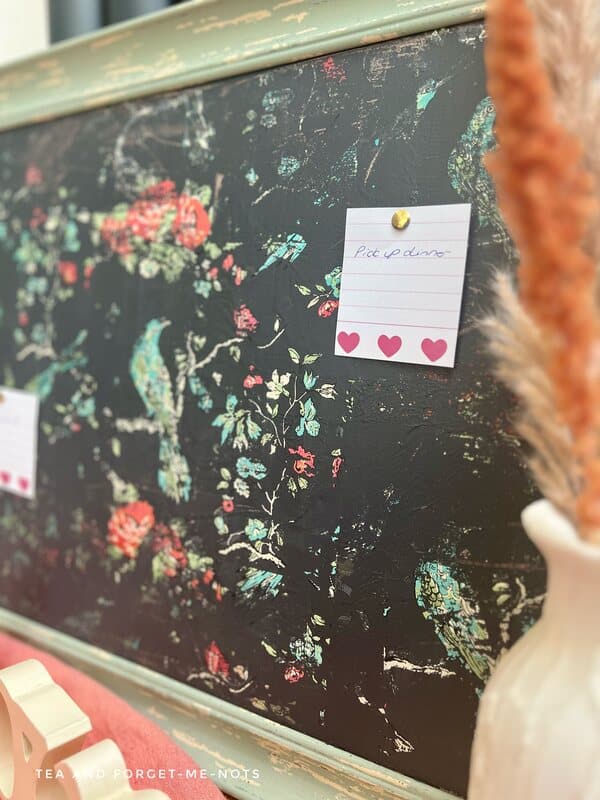 This is a simple way to create an interesting update for plain cork boards in 3 easy steps.
For more decor inspiration, take a look at these recent projects.
Pin it for later – Cork Board Ideas for Home Office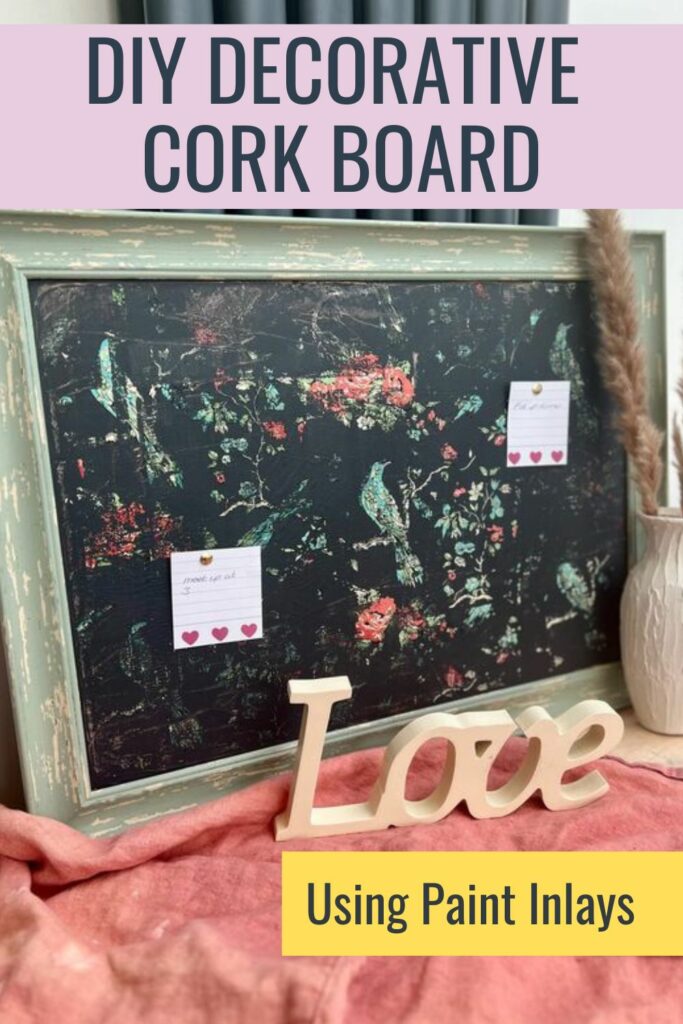 ---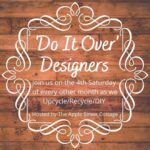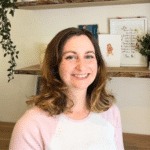 Hi there! I'm Rachel Bowyer, a passionate DIY enthusiast with a knack for transforming the old into something beautifully new. With a deep love for furniture painting, refinishing, and the art of crafting. I've been documenting my DIY projects and restoration journey since 2018. I specialise in techniques like decoupage, stencilling, and decor transfers. Join me as we explore the world of creativity and home improvement, one project at a time.