WELCOME
Here you'll find upcycling tips for how to refinish furniture like a professional.
From how to improve your painting skills, to tool recommendations.
Whether you want to learn for personal use or to grow your business of upcycling furniture and decor.
There are tips for the whole process.
Starting with how to find free furniture and ending with how to display products for sale.
Where to Find Free Furniture
Who doesn't want to know the best places to find free furniture?
It takes the cost and therefore risk, out of furniture flipping.
And if you're upcycling for yourself, you can enjoy the process without worrying about what potential buyers want.
One of my most popular posts is about how and where to find free furniture. Including tips on being the first to know about furniture pieces. Whether that's on Facebook Marketplace or at garage sales.
If you sell pieces, you might want to know how to make money upcycling decor. I have a retail booth so decor or smalls keep the booth ticking over.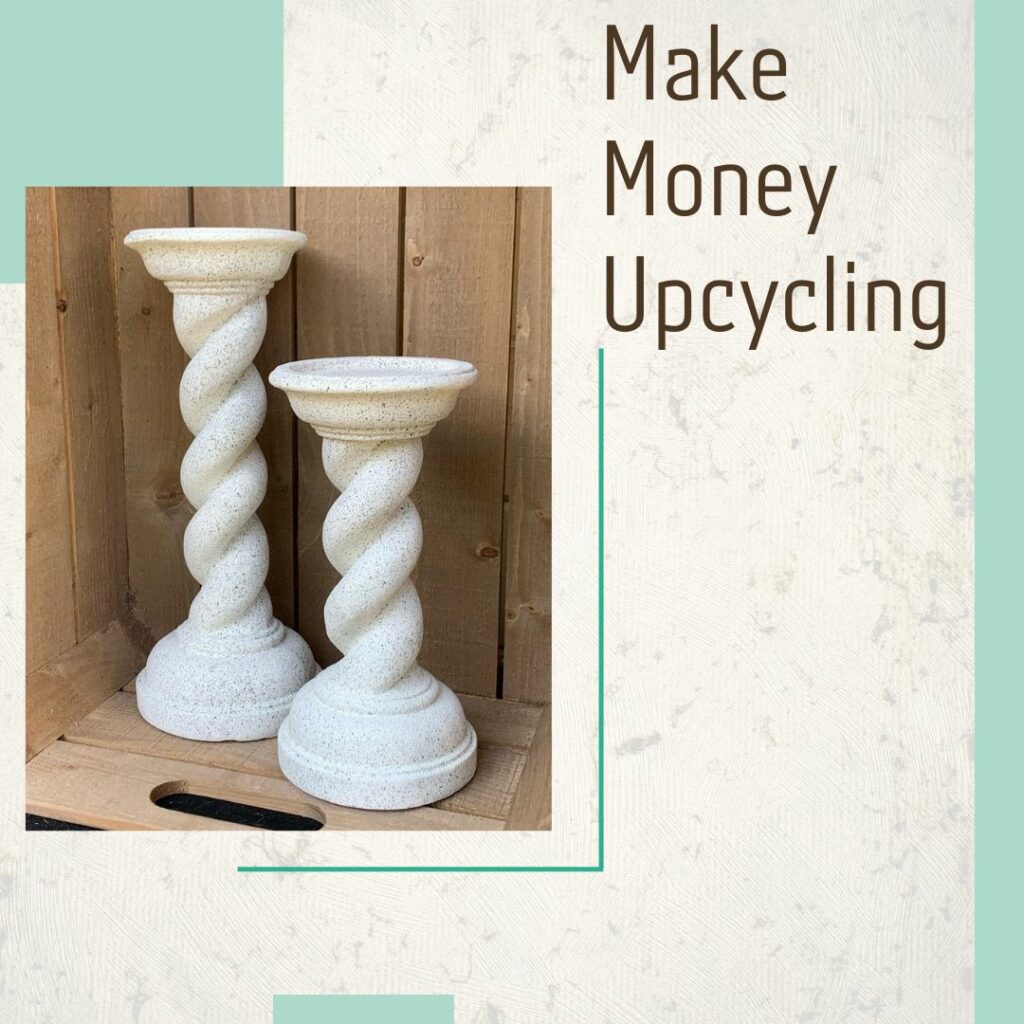 And when you are refinishing furniture or decor, don't you want to know the best tools for the job?
The Gift of Giving
And if you're a creative dabbler or know someone who is, there's also my list of best gifts for creative people.
From craft box subscriptions to creative business coaching, there are lots of thoughtful ideas.
Want more upcycling tips? I share a new one each week in my email to my subscribers.