Small Business Saturday – support small and make a difference
Small Business Saturday was created to support small businesses after Black Friday. Here are some talented artisans at Homemade at The Barn.
Some large businesses inflate their prices throughout the year so they can offer 'discounts' on Black Friday. Small businesses often don't and they lose out.
So, I'm showcasing a few of the talented artisans behind the 100 traders who sell their lovingly-made items at Homemade at The Barn.
I've been with Homemade since April 2021. The people and businesses below are some of the many who make me proud to be a part of it.
If you like to shop local, support small and spend your money where it will make a real difference to someone, there's a whole lot of talent at Homemade.
---
Small Business Saturday – support small and make a difference
Artful Amusements
Viv, the person behind the creativity at Artful Amusements makes wonderful creations using abstract paint-pour techniques.
Paint-pouring is such a fun process and you get completely unique pieces every time. I love the originality behind Viv's work.
Chic & Vintage Interior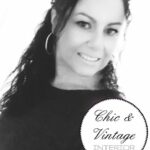 Gail at Chic & Vintage Interior upcycles unwanted furniture and turns them into beautiful accessories.
Gail is the person at The Barn who has the most similar aesthetic to me, so if you like my pieces, you'll love hers.
She has a fabulous green cabinet with a flamingo on it, what more can be said.
Coconuts for you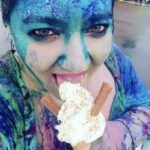 Kirsty from Coconuts for you provides upcycled and plastic-free alternatives.
Not only are her pieces stunning and good for the environment, but she also donates a portion of her profits to a different charity every month.
Craftyfoxx4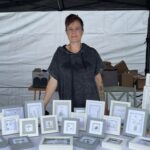 Rachel, the person behind Craftyfoxx4, creates sustainably sourced, handmade pieces of art from beautiful sea glass, pebbles and natural driftwood.
I've bought various presents from Rachel, including a commissioned tree decoration with adorable penguins. I can't wait until I've given them to their recipients so I can show just how sweet they are.
Although you can look on Rachel's Instagram to see for yourself!
Grey and Co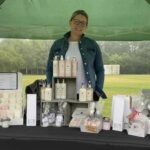 Grey and Co creates handmade wax melts, hand soap, lotions and room and car diffusers in a variety of beautiful scents.
I'd never seen a wax melt advent calendar until Grey and Co arrived at The Barn. They'll certainly last longer than a chocolate a day!
Katie Louise Art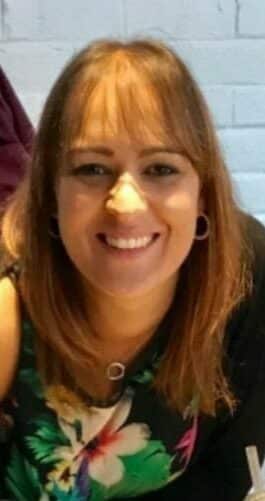 Katie Louise Art is a watercolour artist who makes stunning cards, prints and pet portraits.
I love how she captures the beauty of nature in watercolour. She often has a waiting list for personalised pieces.
If you can't visit Homemade at The Barn in person, check out her Etsy shop.
Kit 'n' Mouse
Kit 'n' Mouse creates little handmade felt mice, each with its own adorable character.
I've seen mice who live in teapots, go sledging and do needlework. Who knew mice were so clever?
I bought some mice for my Christmas tree, I think the one sleeping in a nut might be my favourite.
MamaRumba's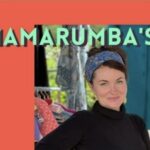 Rebecca from MamaRumba's sells hand-picked vintage, retro and handmade decor and clothing.
Whether you feel most at home in the 60s, 70s or 80s, Rebecca curates her booth with a range of classic and quirky pieces.
She's often also found at markets with happy customers posting photos of their cool finds.
Meg Fine Art
Meg Fine Art works with reused and found materials to create artworks that help combat consumerism and waste.
She brilliantly captures the personality of lots of furry friends with her pet portraits. One of my favourite things she paints are her snowy scenes. She captures the beauty of snow so well.
Nicky Tsierkezou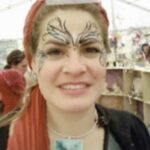 Nicky creates an enchanting world of handmade magical creations. Each piece brings a little smile and Faery Dust wherever it goes!
I've never seen anything quite like these beautiful faery alters. They're so delicate and charming. You can tell Nicky loves what she does in every piece she makes.
Pack Your Trunk
Shirley at Pack Your Trunk makes made to order and original cushions and lampshades, alongside preloved and vintage finds.
Shirley is the queen of garden accessories and there are always new photos from customers of pieces in their new home.
Paper Couture by Lucy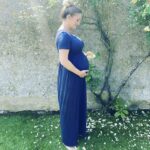 Paper Couture by Lucy makes stunning mixed media collages, inspired by fashion and flowers.
Imagine having your prom or wedding dress recreated as a piece of art you can admire forever. Lucy is such a beautiful artist, check out her other pieces and see for yourself.
Want to know 23 great DIY tools? Get the list!
Scene About Nature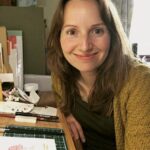 Claire at Scene About Nature creates original art and prints inspired by nature and fairytales. Her paintings often feature captions made with her vintage typewriter.
Not only does Claire create lovely paintings but she also photographs them beautifully. She describes herself as a mum, nature lover and cake eater, which are all things I fully support.
Shed 9
Shed 9 creates unusual interior lighting and one-off bespoke bird boxes for the garden. Alongside an eclectic range of vintage and collectables.
I'm not sure the birds realise just how epic their homes are. Who wouldn't want to move into a castle, rent-free?
Tallulah Vintage Home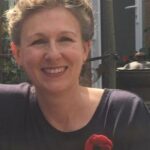 Jackie at Tallulah Vintage Home helps make homes beautiful with handmade and vintage interior furnishings and decor.
There are many strings to Jackie's bow but I particularly like her wreaths (I just bought this heart one!), which are a labour of love for her.
Tea and Forget-me-nots
And hello from me! You'll see the pieces I make throughout this blog. I love to teach how I make things so others can do it too.
Thank you for your continued support of my and other people's small businesses.
Do you have a favourite business you'd like to shout out for Small Business Saturday? Share them below!
If you'd like to see more images of the beautiful Grade II listed Barn from the 16th Century, take a look at how to style a booth for success.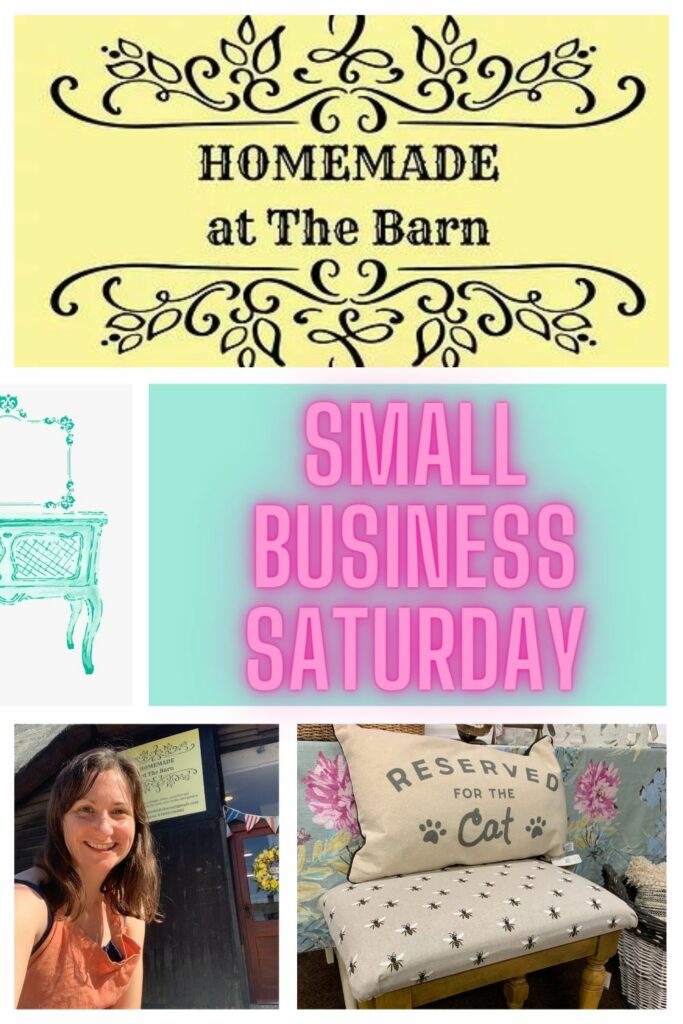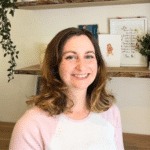 Rachel started painting furniture in 2018. She created this site to share her favourite transformations and the many tips she has learned along the way.