You'll never guess why someone wanted my first upcycling project
And the reason you won't guess is because even I can't quite believe it.
I started upcycling in 2018 and this was my first ever project. I excitedly bought a peacock stencil and some pens for glass and mirrors. It's funny that what I'm most known for are my flower and bird furniture pieces and looking back, it's where it all started too. 
If I knew then what buying that first turquoise chalk paint from Hobbycraft would start… I'd do it all again in a heartbeat!
This isn't a how-to post.
I was happy with how it turned out, even though now I would probably do 80% of things differently. I can't even remember if I cleaned the mirror, let alone sanded or primed it. But far from feeling bad about that, it's satisfying to know how far I've come.
Want to know 23 great DIY tools? Get the list!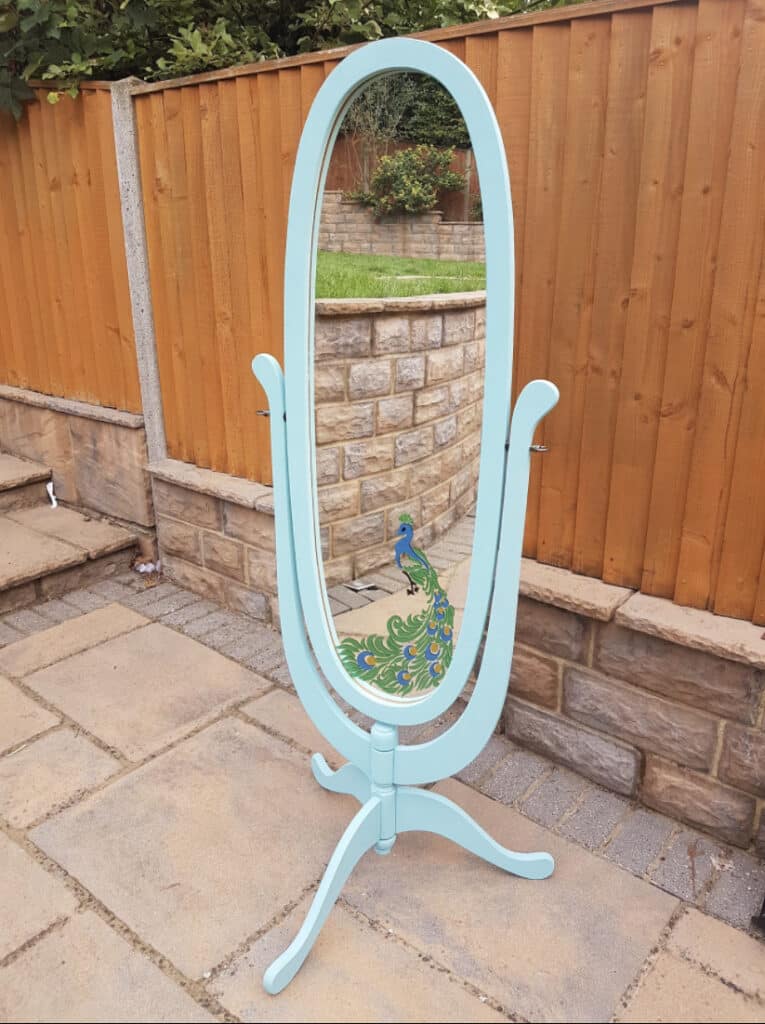 I'm surprised, not because someone wanted it (it is pretty, I think!) but the reason why they wanted it.
The mirror is special to me because it was my first project. It moved with me when I bought my first house. But four years (and a baby) later, I didn't really have the space for it. So, I decided to part with it.
It will always be my first but it's not my favourite and definitely no longer my best.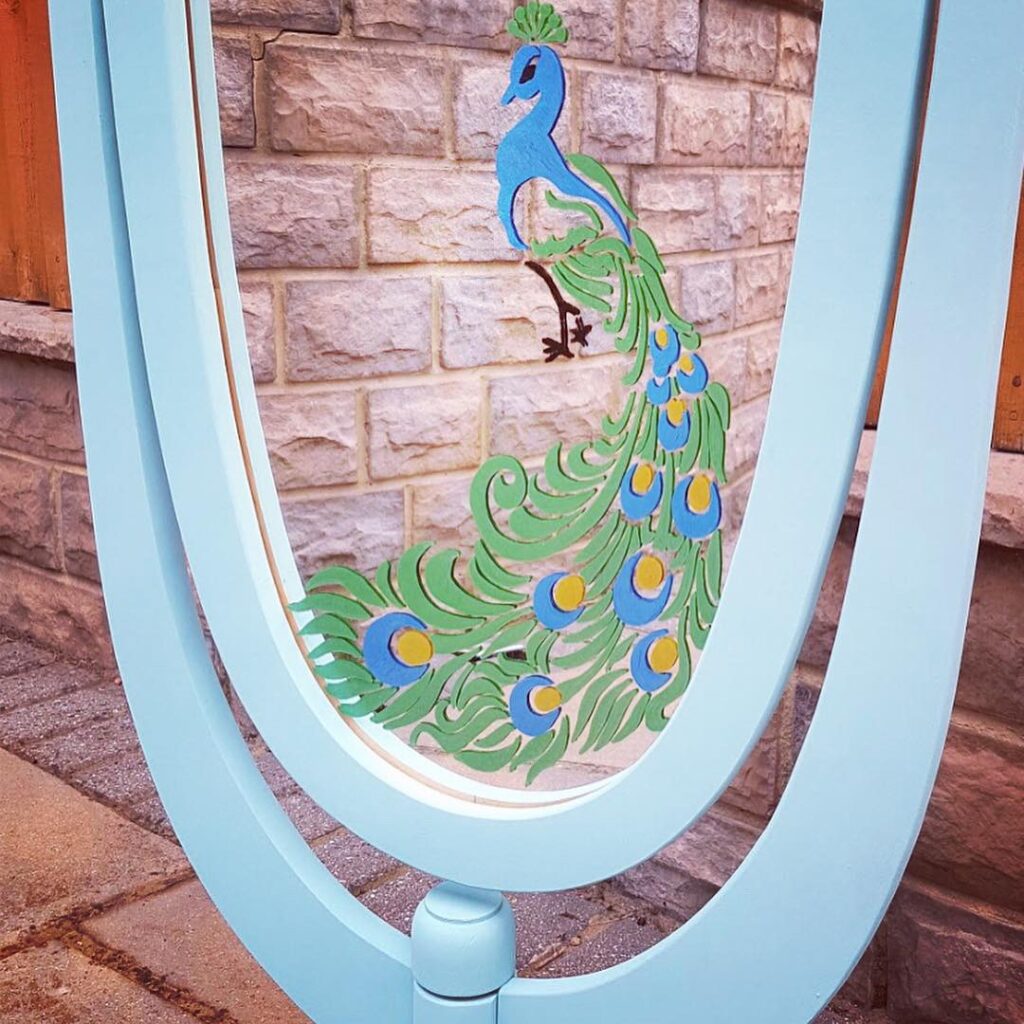 And the person who wanted it… well, she took it as her daughter is going to use it for her wedding! Wow! I certainly didn't expect my first project to be part of one of the best days of someone's life.
They're going to use it at the entrance to the wedding reception. I would guess as a table planner by adding guests' names to the mirror.
And then? The bride is going to have it in her bedroom as a memory of their day.
I wouldn't have guessed at such a special end to my peacock mirror. I'm so glad that it will now be a treasured item for someone else.
What happened to your first upcycling project? I'd love to know!
Like more behind the scenes? Follow me on YouTube or Instagram.
If you liked this stencilled mirror, you might also enjoy this post…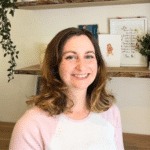 Hi there! I'm Rachel Bowyer, a passionate DIY enthusiast with a knack for transforming the old into something beautifully new. With a deep love for furniture painting, refinishing, and the art of crafting. I've been documenting my DIY projects and restoration journey since 2018. I specialise in techniques like decoupage, stencilling, and decor transfers. Join me as we explore the world of creativity and home improvement, one project at a time.