5 Simple Ideas to Refresh Your Home – Guest Post
This guest post is by my friend Tammy, from White Lilac Farmhouse. You might recognise her name from the magazine rack collaboration we did a few weeks ago.
Today, she has written some brilliant tips that I think you'll love, on how to refresh your home.
Don't we all want a simple, fresh new look for spring?
Welcome, Tammy.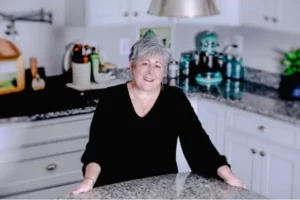 ---
That's right, I have five very easy ways that you can breathe a fresh new look into your home.
1. Eliminate the clutter
One of the first things that I do after the holidays is begin eliminating the clutter. By eliminating clutter, all the extra 'stuff' will give you a fresh new look.
Start with your kitchen counters and island by removing everything. Next, you can give the counters a good cleaning. Add the items you want back in and save the other items to use at a later date. You can periodically circulate the other ideas in for another refresh later.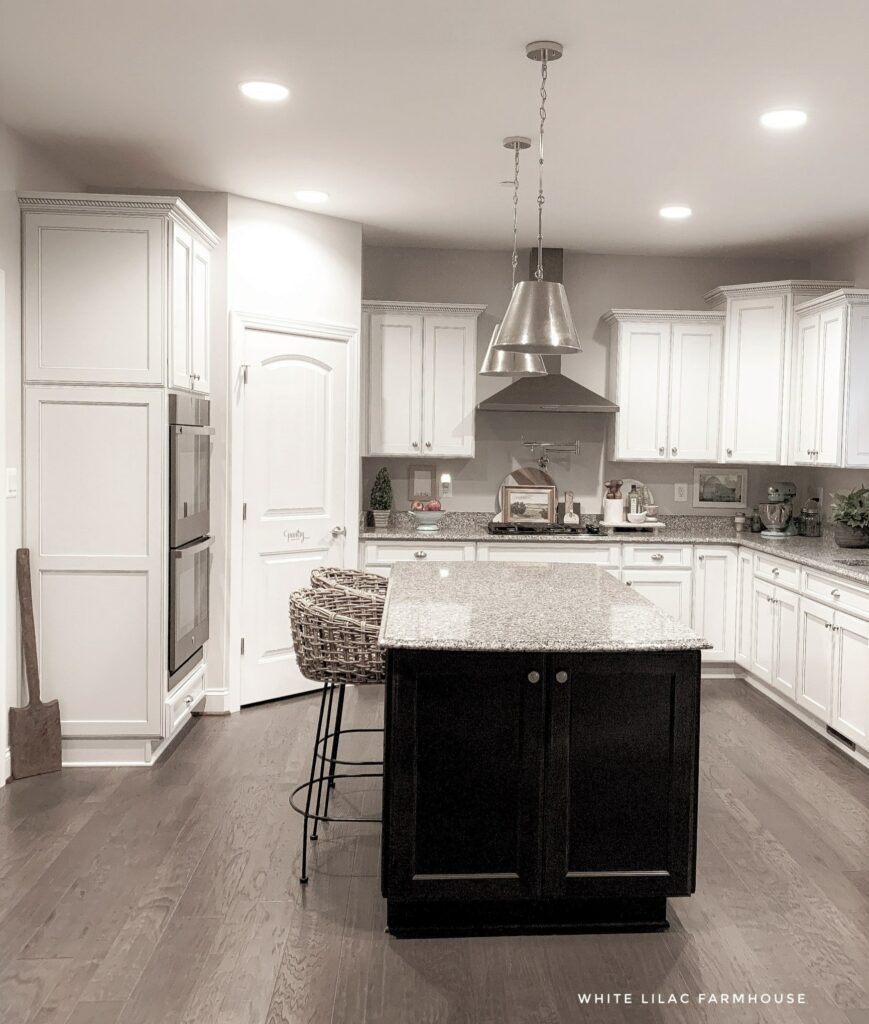 Play around with it until you get the desired look. I still have items on the counters but did remove quite a few things. Sometimes, I like to leave the island completely cleared.
I will decorate for Valentine's Day or Easter, etc. A small grouping on the island for special occasions. However, doesn't it look nice a fresh without anything on it? It makes the rest of the kitchen look crisp and clean.
2. Paint your furniture
You can add a pop of color by painting furniture in your home. It can give an old piece new life with a little bit of paint.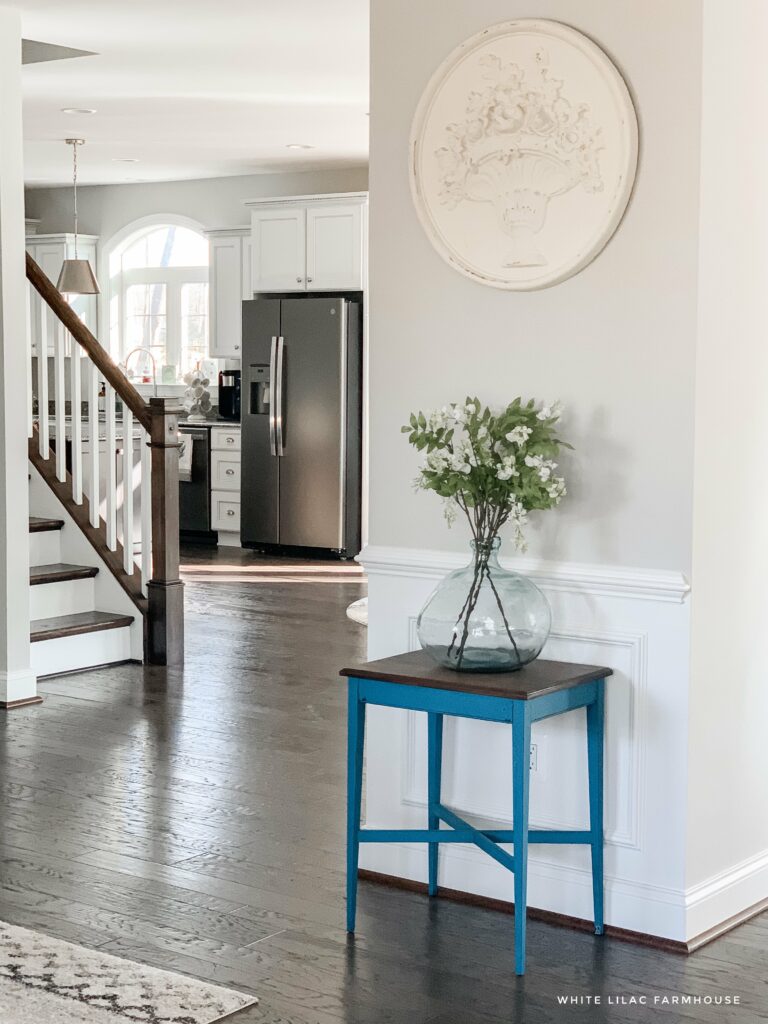 3. Add faux or real plants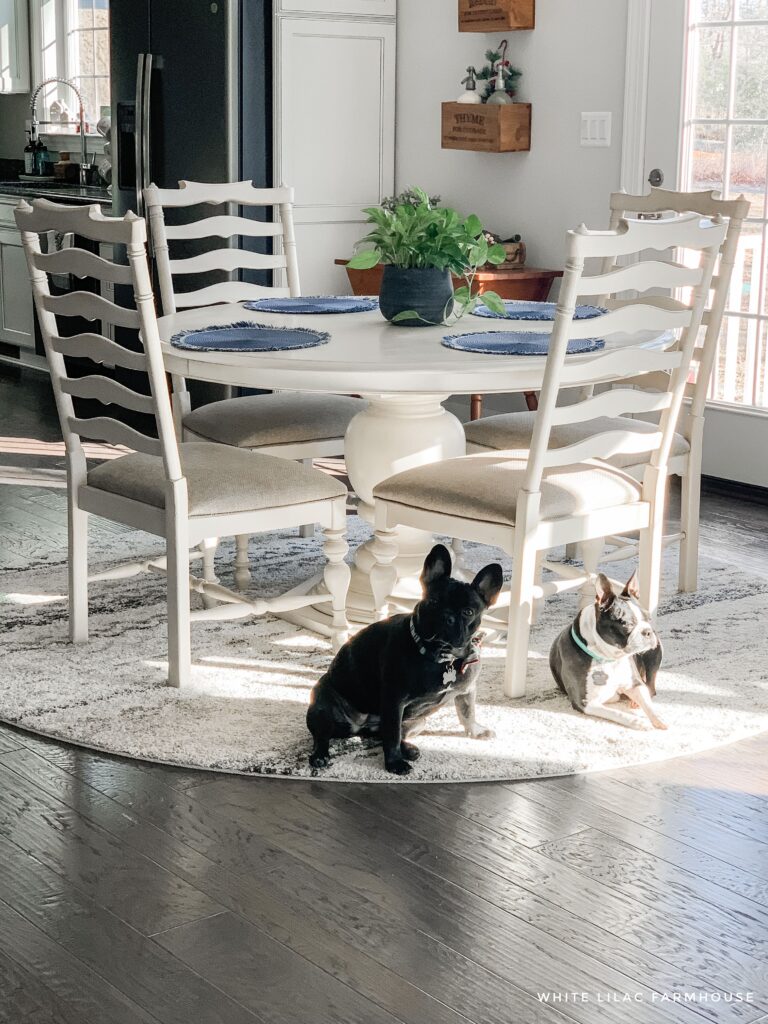 Adding real or faux plants in your home helps to brighter and warm a space. These days, faux plants are made so realistic that you must sometimes touch them to see if they're real. You can easily change them out throughout the season for a fresh new look.
A real plant on the table makes an easy and simple centerpiece. It also gives the space color and warmth.
You can find the rug in my space and the placemats on Shop My House.
4. Change your artwork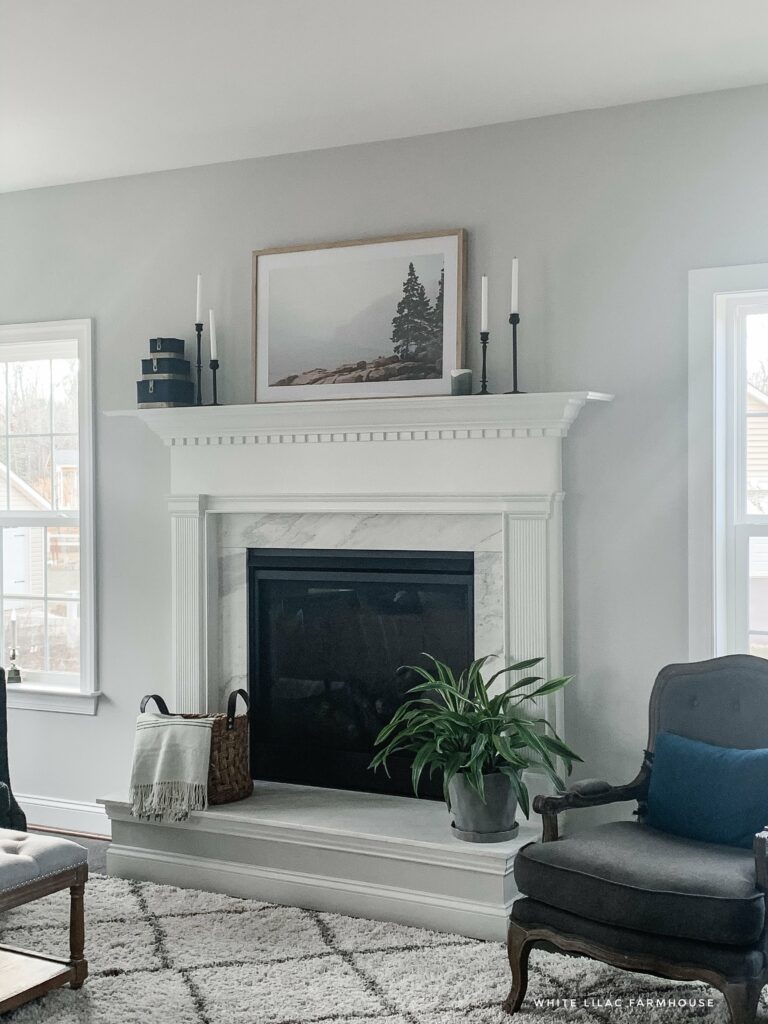 In this space, I changed out the artwork for a refreshed new look. A home refresh does not have to break the bank. You can shop your house or move your artwork around. I do this all the time.
This framed print over the fireplace was only $50. Can you believe it? It's perfect for a subtle look. To finish off the space, I added a basket with a throw and a real plant that was in the corner of the room. Small changes can make a big impact.
You can find all my resources on Shop My House here.
5. Swap out your pillows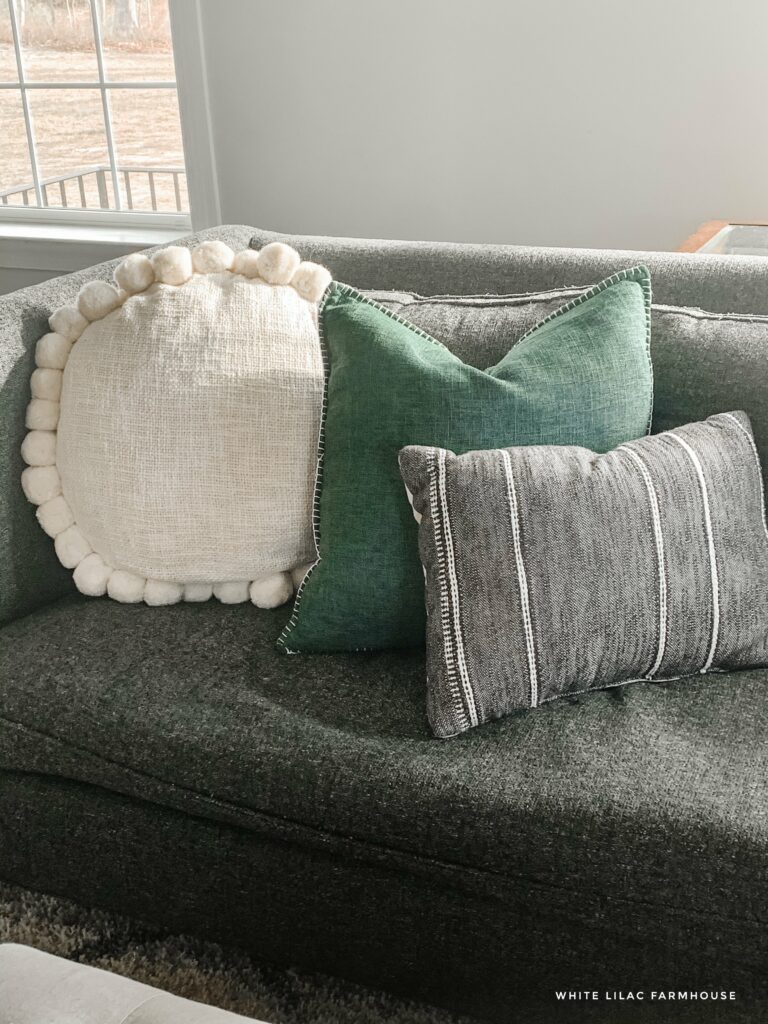 I love changing out my pillows on the sofa for the seasons. It's such an easy change to make to your room.
As we enter spring, I will probably swap out the green pillow for a softer shade of bluish-green or blue. Cream color pillows are perfect all year long. You can change the vibe of a room by changing out pillows.
Also, your pillows should be cozy that makes you want to snuggle up to the sofa for a nice Sunday nap! Nothing worse than itchy or flat pillows that can't be fluffed. To make the space even more cozy, don't forget to add a throw for those chilly days.
Hope you enjoyed these ideas. Have a wonderful day!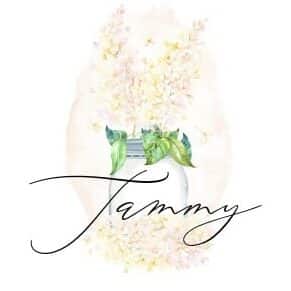 ---
About White Lilac Farmhouse
Tammy's blog covers everything about home styling and decor, organisation in the home, crafts, DIY, gardening, and fashion. Including fun projects and tutorials to inspire you to create beautiful and cosy spaces in your own home.
She mixes old with new and blends styles to create lovely and inviting spaces in her modern farmhouse.
Tammy also makes herb and flower gardens and uses them for cooking and in floral arrangements.
Many thanks to Tammy for sharing her tips.
If you enjoyed this post, please head over to her blog or YouTube channel and say hi.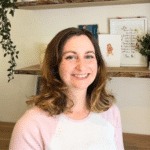 Hi there! I'm Rachel Bowyer, a passionate DIY enthusiast with a knack for transforming the old into something beautifully new. With a deep love for furniture painting, refinishing, and the art of crafting. I've been documenting my DIY projects and restoration journey since 2018. I specialise in techniques like decoupage, stencilling, and decor transfers. Join me as we explore the world of creativity and home improvement, one project at a time.