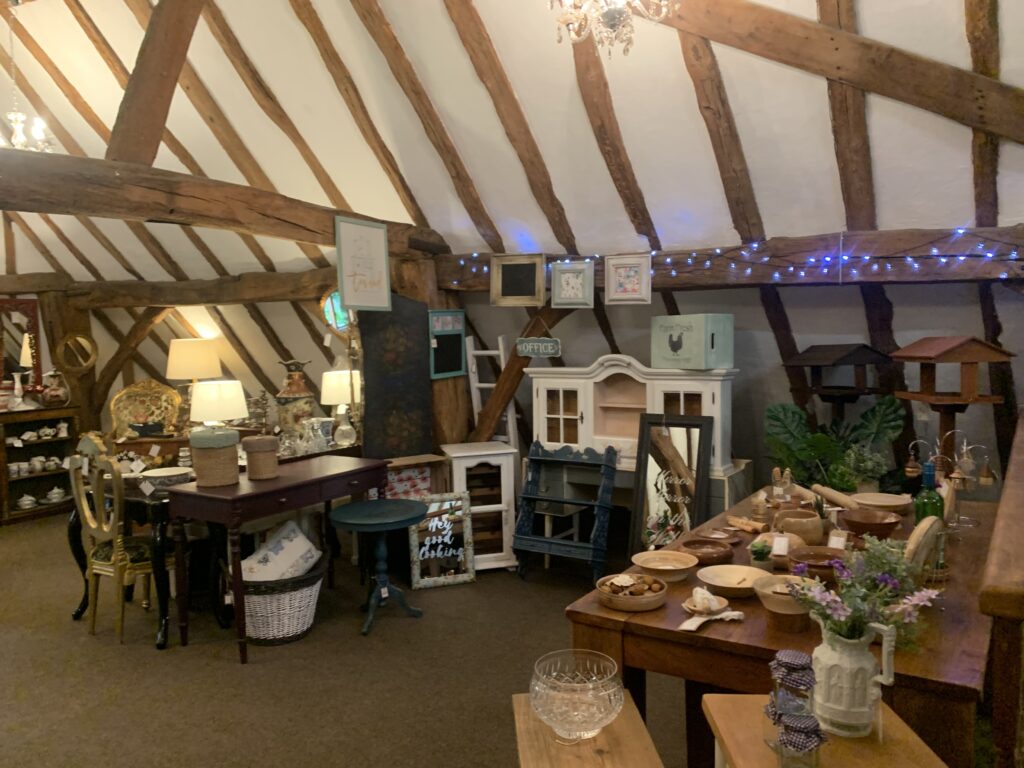 I have a retail space at Homemade at The Barn, near Royston, Hertfordshire. It is a Grade II listed building and so stunning that I wanted to share some photos of the space with you.
The Barn has been a site for artisans and traders for many years. You can see and feel the history as you walk around. Just look at those beams!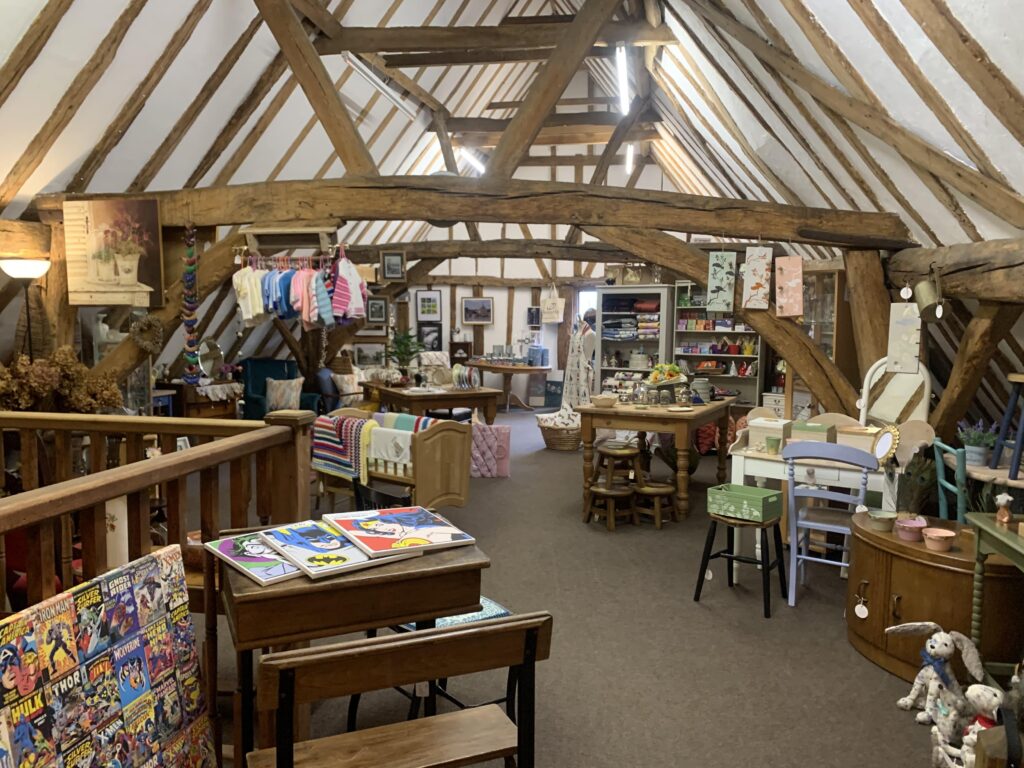 Some of the traders range from selling refinished furniture like me, to antiques, upcycled coconuts and handmade clothes. There's a huge variety and always something different there.
After being closed for most of 2020 and 2021, The Barn is reopening on Wednesday 14 April 2021. There is a prize draw for a £50 gift card for customers in April. There is also currently a charity raffle for a mirror which I have offered to paint for the winner as an added prize.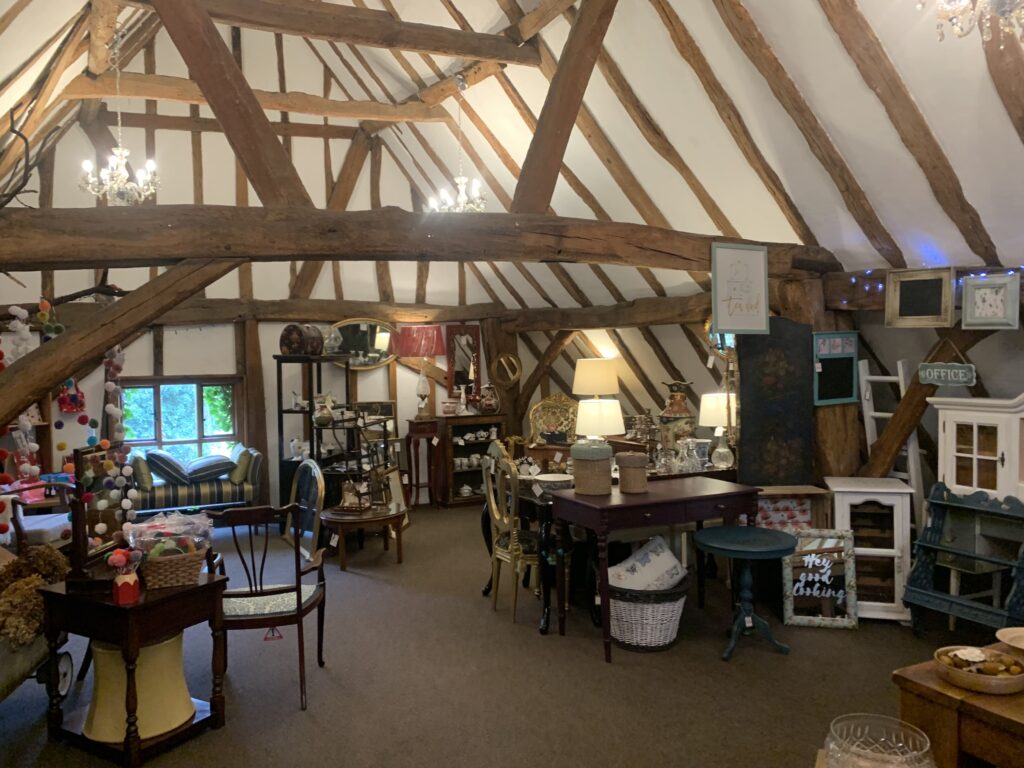 I'll keep the blog updated with how selling my furniture and decor goes in 2021. Will people be in the mood for shopping after a year at home or prioritising other things to buy?
If you live nearby, I encourage you to pop by and see what beautiful, varied items there are. Otherwise keep an eye on my instagram page and The Barn's to support our local traders.
I'm sure you'll see some of the pieces I blog about here popping up now and then. If there's anything specific you'd like to know about The Barn or being a retailer in general, pop a comment below and I'll do my best to answer.
---
If you'd like to know more about the charity mirror raffle, take a look here…